Infographic: Top Breaches Raise Questions
Reports About CyberVor, P.F. Chang's, Others Are Sketchy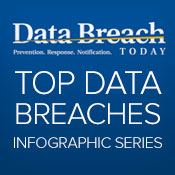 This week's top reported breach incidents, including the report by Hold Security warning that a Russian cyber gang had breached 1.2 billion passwords, all have one thing in common: They leave numerous questions unanswered.
See Also: Fireside Chat | Zero Tolerance: Controlling The Landscape Where You'll Meet Your Adversaries
The Hold Security report, for instance, alleges that a cyber gang dubbed CyberVor, over a span of several months, amassed more than 4.5 billion records (see: Security Firm: 1.2 Billion Credentials Hacked). But security experts questioned several aspects of the report, including the timing of the announcement and lack of details.
DataBreachToday's latest infographic also highlights some key questions that remain unanswered for incidents at P.F. Chang's and USIS, as well as reports of another government leaker exposing national security documents.