Industry News: Microsoft Acquires Aorato
Also: Latest from Heartland, Alert Logic, ExtraHop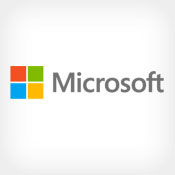 Microsoft has acquired Aorato, a New York-based company whose technology uses machine learning to detect suspicious activity on a company's network.
See Also: Fog of War | How the Ukraine Conflict Transformed the Cyber Threat Landscape
Microsoft says the purchase will enhance its ability to give customers powerful identity and access solutions that span on-premises and the cloud. Aorato's technology complements similar capabilities Microsoft has developed for Azure Active Directory, its cloud-based identity and access management solution.
For more information, visit Microsoft.
Alert Logic Introduces Cloud Security Suite
Alert Logic has introduced Alert Logic Cloud Defender, a cloud-based security and compliance suite that offers the functionality of a managed Security Information and Event Management (SIEM) solution.
The suite protects organizations from cyberthreats targeted at critical infrastructure, wherever it's deployed.
Alert Logic Cloud Defender provides businesses with security insight into their IT environment and continuous protection against attacks. The solution delivers intrusion detection, vulnerability scanning, Web application threat detection and log and security event analysis.
For more information, visit Alert Logic.
Heartland Acquires XPIENT Solutions
Heartland Payment Systems has acquired food service industry point-of-sale software provider XPIENT Solutions.
XPIENT provides advanced technology to 11 of the top 25 fast casual restaurant brands, including Taco Bell, Jack in the Box, Panera Bread, and Panda Express. XPIENT's solutions complement Heartland's suite of technology for the hospitality industry as well as its core card processing business.
For more information, visit Heartland.
ExtraHop and FireEye Defend Against APTs
ExtraHop has announced the integration of its wire data analytics platform with the FireEye threat analytics platform.
Through this integration, which leverages the ExtraHop Open Data Stream technology to push wire data into the FireEye TAP, IT security teams can achieve real-time attack visibility to more effectively detect and defend against advanced persistent threats.
For more information, visit ExtraHop.