Industry News: KPMG Acquires Cybersecurity Firm
Also: Latest from Palo Alto Networks, Arbor Networks, Fortscale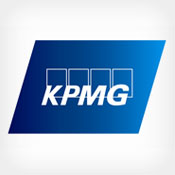 The consulting firm KPMG LLP has acquired certain assets of Qubera Solutions, which provides identity and access management services. The acquisition strengthens KPMG's security transformation capabilities in several service areas, including Cloud Identity Federation, Identity as a Service and identity and access management solution implementation.
See Also: Live Webinar | Breaking Down Security Challenges so Your Day Doesn't Start at 3pm
Qubera's IAM analysis team and relationships with industry vendors will complement KPMG's global Information Protection and Business Resilience platform, strengthening the firm's ability to help clients safeguard valuable information.
For more information, visit KPMG.
Palo Alto Networks Unveils Traps
Palo Alto Networks announces the availability of Traps, an advanced endpoint protection solution.
Traps is designed to thwart attacks, including unknown malware and zero-day exploits, before they do any damage.
For more information, visit Palo Alto.
Arbor Networks Enhances DDoS Offerings
Arbor Networks has expanded the Arbor CloudSM DDoS protection service.
By integrating DDoS mitigation between the enteprise and the cloud, Arbor Cloud helps to protect enterprises against the full spectrum of distributed-denial-of-service attacks, including volumetric, reflection/amplification, application-layer, state-exhaustion and multi-vector attacks. Arbor's Cloud SignalingSM technology automates the connection between enterprise and cloud mitigation equipment.
For more information, visit Arbor Networks.
Fortscale Launches Analytics Solution
Fortscale introduces its flagship product that helps enterprise security analysts identify user-related threats, malicious insiders, compromised accounts, suspicious behavior and risky access to data by using behavior analytics.
Fortscale's solution leverages SIEM log repositories and adds an enrichment layer that profiles user behavior and provides investigation capabilities.
For more information, visit Fortscale.