Industry News: FireEye Launches Platform
Roundup of News from Security Solutions Providers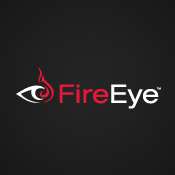 FireEye announces its expanded security platform, which is designed to give customers one solution to go from threat alert to remediation.
See Also: Live Discussion | Securing Business Growth: The Road to 24/7 Threat Detection and Response
The enhanced platform incorporates endpoint protection and managed security services from recently acquired Mandiant, as well as new analytics and intrusion prevention capabilities. The platform is powered by MVX technology and FireEye Dynamic Threat Intelligence. The new capabilities include:
Intrusion Prevention System: The new system will address the shortcoming of traditional IPS solutions by applying the MVX technology to validate attacks and minimize the time and resources security teams spend investigating false alerts.
Endpoint Threat Detection & Response: Customers will now be able to confirm when network and e-mail alerts result in compromise, make faster and more accurate decisions about incidents, and contain impacted devices with a single click, even when they are outside of an organization's network.
Threat Analytics: New capabilities will allow security teams to apply the FireEye threat intelligence to security event data generated from their existing security infrastructure so they can find and scope attacks as they are unfolding. This cloud-based solution is designed to perform real-time correlation of event logs against the FireEye threat intelligence to identify when attackers are active in your environment.
Managed Defense Subscription Services: New subscription services build on the FireEye continuous monitoring subscription service by offering additional expertise from Mandiant's Managed Defense service. Organizations will be able to choose from an expanded menu of monitoring and protection services and draw on FireEye security analysts to actively hunt for adversaries to find and stop attacks as they begin to unfold.
For more information, visit FireEye.
Intermedia Teams Up With McAfee
Intermedia, the world's largest Microsoft Exchange hoster with more than 700,000 mailboxes, has teamed up with McAfee Labs to protect its customers and partners from e-mail-based security threats and business continuity risks. Intermedia's McAfee E-mail Defense Suite consists of three services:
McAfee Basic and Advanced E-mail Protection: This is designed to eliminate spam and viruses before they reach users' mailboxes. McAfee Advanced E-mail Protection adds granular control over protection settings as well as McAfee ClickProtect to defend users who click malicious URLs.
McAfee E-mail Continuity: This offers redundant e-mail access beyond Intermedia's 99.999 percent uptime guarantee.
McAfee E-mail Data Loss Prevention: This filters outgoing e-mail to ensure sensitive information or undetected viruses don't leave users' outboxes.
These services are available for all new mailboxes and will be rolled out to all Intermedia mailboxes over the coming months. Intermedia's channel partners can also take advantage of Intermedia's new McAfee service to add protection to their services portfolio without the integration and management complexities of working with a third-party security provider.
For more information, visit Intermedia.
Trend Micro Placed in Leaders Portion of Magic Quadrant
Trend Micro Inc. announces that Gartner has again placed it in the "leaders" portion of the "magic quadrant" for endpoint protection platforms, a position it has held every year the report has been published. The Gartner report evaluates endpoint protection solutions based on completeness of vision and ability to execute.
According to the report, leaders demonstrate balanced progress and effort in all execution and vision categories. Trend Micro's Complete User Protection solution integrates security across all layers to reduce risk, protect business reputation and ensure compliance. Recognizing that the threat landscape evolves continuously and that anti-virus capabilities alone are insufficient, Trend Micro has created a solution that features multiple layers designed to detect a range of threats faster, avoiding impact to user productivity and offering centralized control and visibility to enable interconnected threat response on different operating systems, devices and applications.
For more information, visit Trend Micro.
Telefonica Signs Agreement with PwC
Telefonica has signed an agreement with PricewaterhouseCoopers to jointly offer cybersecurity services in Spain. The aim is to combine Telefonica's strengths as a provider of security and ICT infrastructure services with PwC's experience as an adviser and auditor of information security to private and public institutions. Under the agreement, the joint activities will include marketing, project development and participation in cybersecurity initiatives. The companies will also combine teams to create a multidisciplinary group of professionals specializing in fields such as risk management, cloud services and IT systems.
For more information, visit Telefonica.
Sophos Acquires Cyberoam
Sophos has acquired Cyberoam Technologies. The acquisition expands Sophos' product portfolio in network security by combining Cyberoam's Unified Threat Management next-generation firewall and network security expertise with Sophos' network security solutions in UTM and wireless security.
Based in India, Cyberoam has a strong channel focus with a network of 5,500 partners, with particular strength in India, the Middle East and Africa. Cyberoam's high-performance UTM and Next Generation Firewall appliances, built on a Intel-based architecture similar to Sophos' UTM solutions, deliver advanced technologies that will complement and expand the Sophos network security portfolio.
For more information, visit Sophos.