House Vote on NIST Reform Bill Falls Short
Required Supermajority Comes Up 12 Votes Shy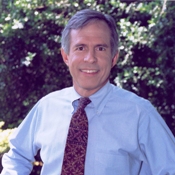 For the second time in as many weeks, House Democrats failed to win passage of the America COMPETES Reauthorization Act, the bill that contains congressional authorization to restructure the National Institute of Standards and Technology.

A majority of House members Wednesday voted for the measure, HR 5325, but it failed to muster the two-thirds vote required to pass under rules that brought the legislation back to life. Last week, Democratic members pulled the bill after a parliamentary move in which Republicans sought to cut funding in the $47 billion bill, an amalgam of engineering, research, science, technology and training programs. Originally, the bill called for $85 billion in spending.

To get the bill back on the House floor for a vote, Democratic leaders agreed to reduce to three from five years the length of the funding authorization, as well as add an amendment to bar money authorized in the measure to be used to pay federal employees caught watching pornography on the job, a provision Republicans sought and Democrats feared to run against. The parliamentary move to reintroduce the bill required it to get a two-third vote to pass.

In the end, the House voted to approve the measure by 261-148, falling 12 votes shy of the two-thirds supermajority. According to the Associated Press, every Democrat supported the bill but only 15 Republicans voted for it.

The bill's failure disappointed its sponsor, House Science and Technology Committee Chairman Bart Gordon, D.-Tenn., hinting of a third try for the measure. "This bill is too important to let fall by the way-side," he said in a statement. "More than half of our economic growth since World War II can be directly attributed to development and adoption of new technologies. The path is simple: research leads to innovation; innovation leads to economic development and good paying jobs. Creating good jobs is the goal of this bill, and it is what our country needs right now."

The provisions on restructuring of NIST would have reduced to six from 10 the number of its laboratories, the institute's primary research and development organizations. The bill would have essentially kept intact the Information Technology Laboratory, the NIST unit that provides IT and cybersecurity guidance to federal agencies. In fact, the restructuring of the other labs is patterned after the interdisciplinary way the IT Lab functions.

The measure also would have promoted the NIST director to undersecretary for standards and technology in the Department of Commerce, where the agency is based.