Hearing Sought on Chinese Cyber Attacks
China Caucus Chair Contends Damage to Military IT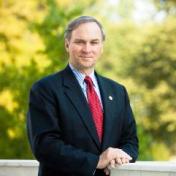 The chairman of the Congressional China Caucus wants the House Armed Services Committee to hold a hearing to investigate the impact of cyber attacks on the military emanating from abroad, especially China.

In a letter dated April 9 but released Monday, Rep. Randy Forbes, R.-Va., asked Rep. Ike Skelton, the Missouri Democrat who chairs the committee, told convene a hearing to examine the impact of the cyber-warfare threat to military readiness as the committee considers the National Defense Authorization Act for fiscal year 2011, which begins Oct. 1.

Forbes, in the letter, cited instances of "a barrage of malicious and damaging cyber attacks targeting defense-related information" believed to have originated from China, contending the Defense Department experienced some 44,000 cyber-warfare attacks from China in just the first six months of 2009, resulting in expenditures topping $100 million to repair damage from the attacks.

"The alarming truth is this: when it comes to cybersecurity, the United States is losing," Forbes, who is the ranking member on the panel's Readiness Subcommittee, said in a statement accompanying the letter. "This weakness leaves us vulnerable to threats emanating around the world."

A message was left with Skelton's office to get the chairman's response to Forbes' request for a hearing.