Hearing Slated on EHR 'Language'
Will Consider Proposed Universal Health Language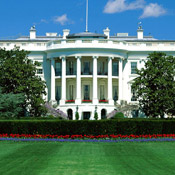 A two-day hearing Feb. 15-16 in Washington will be devoted to discussion of a presidential council's report calling for a universal exchange language for electronic health records. Such a language, according to the council, would ease the secure exchange of information in EHRs by improving interoperability while protecting privacy.

Federal authorities are accepting comments through Jan. 19 on the report about secure health information exchange from the President's Council of Advisors on Science and Technology.

When a new PCAST Report Workgroup, formed to analyze the report, met Jan. 14 to launch its discussions, members raised many issues about the practicality of the council's recommendations. The workgroup, which is advising the Health IT Policy Committee, will host the February hearing. It also will begin discussing public comments on the report at its next teleconference on Jan. 27.
HITECH Requirement?
The presidential council recommended in its report that use of a new universal exchange language, built on XML, be a requirement for participating in future stages of the HITECH Act electronic health record incentive program. Stage 1 began this month.

"Achieving the full potential of health information technology will require the development and adoption of a robust information-sharing infrastructure to facilitate the exchange of data among institutions," the council said in announcing its report. Such an infrastructure would "allow health data to follow patients wherever they are, with appropriate privacy protection and patient control, while giving patients' various doctors a more complete picture of those patients' medical conditions and needs."

In his Jan. 14 presentation to the new workgroup, William Press, vice-chair of the presidential council, said existing electronic health records systems have "few data-sharing capabilities," which led the council to recommend EHRs use a universal exchange language. Such a language, he said, would enable the easier exchange of information, and each data element would be tagged with relevant privacy information.

Press, who is on the faculty at University of Texas at Austin, stressed that the presidential council's report was designed to set a "direction." He said the new workgroup, the HIT Policy Committee, and, ultimately, the Department of Health and Human Services, would devise ways to carry out any or all of its components.
EHR Language Concerns
But in two hours of preliminary discussions Jan. 14, members of the PCAST Report Workgroup began raising their concerns about the suggested direction. Many of these concerns are being raised by others as well. (See: EHR Interoperability: What Works?)

For example, Dixie Baker, senior vice president at SAIC, expressed concerns about the council's recommendation that individual data elements be tagged with privacy information. She pointed out that data elements within records need to be viewed in context, such as several lab test results that together indicate a diagnosis, and thus must be protected in that context.

In a recent interview, Joyce Sensmeier of the Healthcare Information and Management Systems Society, similarly criticized the EHR interoperability report's focus on tagging individual data elements, saying they "rarely have meaning outside of their context."
Encryption
Press outlined the council's conclusion that all patient data should be encrypted when at rest (in storage) or in transit, and that the key to encrypt or decrypt the data should be held by a third party. An audit trail should track all encryption activity, he said.

But members of the new PCAST Report Workgroup questioned if this approach would be practical. For example, Wes Rishel of Gartner said he was unaware of any industry where organizations had to rely on a third party to access its own data.

Paul Egerman, chair of the new workgroup, said the panel, through its upcoming hearing and frequent teleconferences, would discuss the implications of the report for the strategies and programs of the HHS Office of the National Coordinator for Health IT. ONC, for example, administers the HITECH Act EHR incentive program.