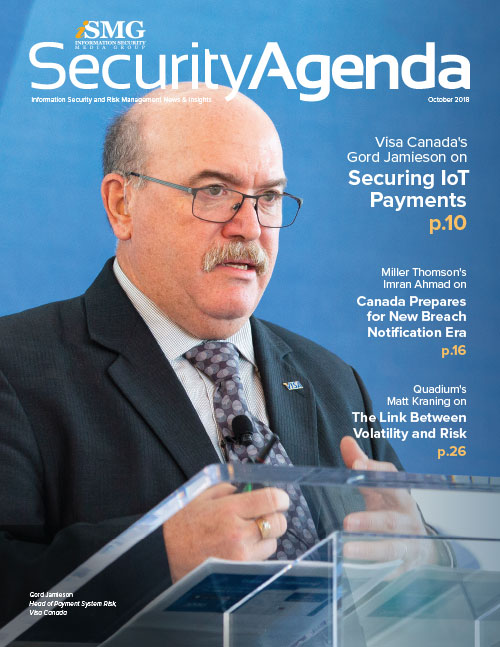 November 1 ushers in a whole new era of breach notification requirements for Canada. What are the new standards, and how prepared are Canadian organizations? In this edition of Security Agenda, attorney Imran Ahmad of Miller Thomson LLP shares insights. Among them:
"In many ways, Canada had been playing catch-up to other jurisdictions," Ahmad says, referring to Europe's General Data Protection Regulation and the myriad of privacy and breach response laws passed in the U.S. And yet even with weeks to go, Canada organizations still have large gaps to fill. And the biggest one, he says, is at the governance level.
"We talk a lot about technology. We talk about all these great tools that are out there to detect bad actors or to be able to figure out what actually happened after the fact. What we don't talk too much about is on the governing side, for the business folks: What should they be looking at?"
Also in this edition of Security Agenda: Matt Kraning, CTO and cofounder of Qadium, discusses financial service organizations' networks - why they are larger and more dynamic than ever ... and so are their risks.
You can read complete transcripts of exclusive interviews with Ahmad and Kraning in this latest edition of the Security Agenda.
And remember: Please look ahead to 2019's slate of global Fraud, Breach Prevention and Security Summits - some of them in new regions for ISMG. Find one - or more - near you and join our vocal membership.