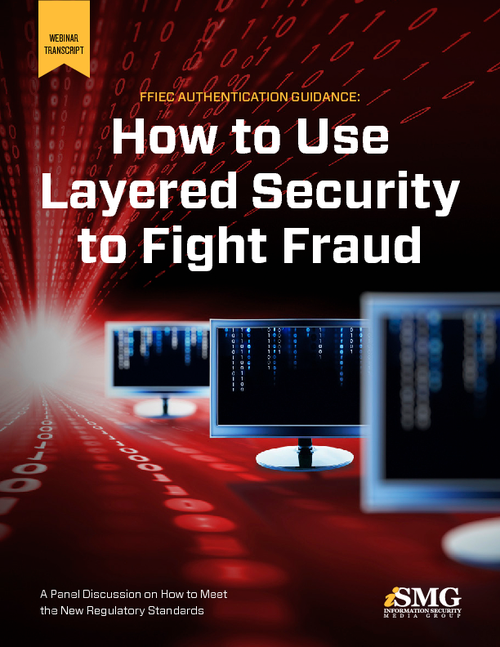 Layered security is one of the core tenets of the new FFIEC Authentication Guidance - and it's perhaps the most effective strategy for detecting and preventing banking fraud schemes. But what are some of today's most mature approaches to layered security, and how are banking institutions employing them to detect and prevent fraud at the transaction level and beyond? In this transcript of a webinar panel discussion, our distinguished industry experts discuss:
The types of layered security controls prescribed by the FFIEC;
Tips from banking institutions that are already deploying layered controls such as knowledge-based authentication;
Emerging technologies that will enable more efficient and effective ways to know their customers, improve fraud detection and create layered protection across all maintenance activities and customer devices.