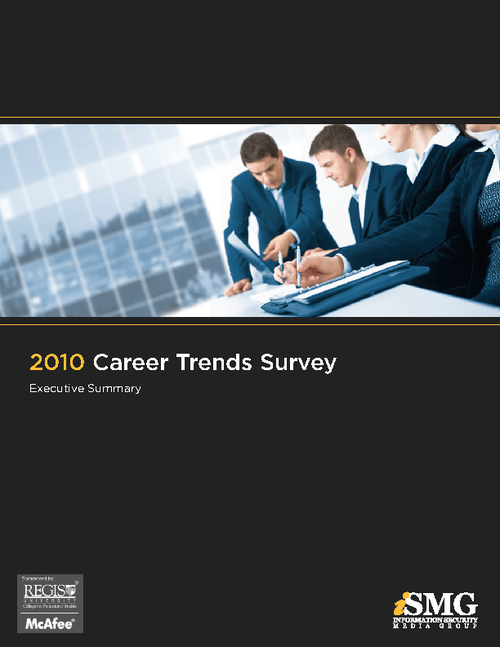 1st Annual Survey Taps Risk Management, Cybersecurity, Fraud/Forensics as Growth Areas Across Industries
What will be the hot information security jobs in 2010?
How will professionals grow their skills?
What are the minimum academic and professional requirements for information security professionals and leaders today?
These are among the key questions answered in the first annual Information Security Today Career Trends survey.
There are three key findings from this inaugural study:
Risk Management, Cybersecurity, Fraud/Forensics are Top Priorities
Information Security Professionals Want New Skills - and Organizations Will Foot the Bill
Schools, Professional Groups Stand to Benefit in 2010
Please click on the link to download the complete Executive Summary and Survey Report
For more analysis on the survey results and what they mean for information security professionals in 2010, please be sure to check out:
Podcast Interview - with Barbara Massa of McAfee Inc., one of the survey sponsors, discussing the main takeaways for career-minded pros.
Survey Results Webinar - in which Tom Field, editorial director of ISMG, walks through the key results, then discusses them with industry and academic luminaries, including Massa, Patrick Howard of the Nuclear Regulatory Commission and John Rossi of National Defense University. Download Handbook
You might also be interested in …