Hackers Target Obama's Tweets
Syrian Electronic Army Altered Links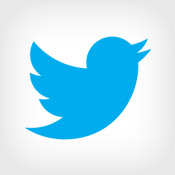 The Syrian Electronic Army claims it hacked the Twitter and Facebook accounts of President Barack Obama.
See Also: How To Cut Through The Web Of Insurance Fraud
The hacktivist group, a collective of attackers that supports Syrian President Bashar al-Assad, said it modified the links appearing in posts on Obama's social media accounts, according to technology publication Mashable, which received e-mails from the Syrian Electronic Army detailing the incident.
The group was apparently able to tamper with the URL shortening service for BarackObama.com, a website for Organizing for Action, which supports the president's legislative agenda. Once the links were altered, they redirected to a video called, "Syria facing terrorism," according to news reports.
"OFA links that were posted on Twitter/Facebook [were] hacked and redirected to a video showing the truth about Syria," a spokesperson for the Syrian Electronic Army told CNN.
The Syrian Electronic Army also was able to access BarackObama.com on the night of Oct. 27, making a page on the site redirect to another that read, "Hacked by SEA," Mashable reported.
A Twitter account purporting to be connected with the Syrian Electronic Army acknowledged the attack, tweeting, "Barack Obama Social Media/Website Attacked."
As of 2 p.m. ET, Oct. 28, it appeared all the links that were compromised had been fixed, Mashable said.
The compromise apparently was facilitated by a phishing attack against Organizing for Action staff, according to CNN.
The Syrian Electronic Army's primary targets in the past have been media and government sites, according to McAfee Labs.
Experts at McAfee and Arbor Networks, among others, have expressed concern that the Syrian Electronic Army could join forces with Izz ad-Din al-Qassam Cyber Fighters, the group responsible for high-profile distributed-denial-of-service attacks against U.S. financial institutions [see: What's Next for DDoS Attacks?].