Hackers Breach Washington State Court Website
Hackers Exploit Commercial Software to Gain Access to Data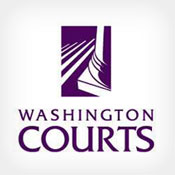 A breach of the Washington State Administrative Office of the Courts' public website may have exposed as many as 160,000 Social Security numbers and 1 million driver's license numbers.
See Also: Live Discussion | Securing Business Growth: The Road to 24/7 Threat Detection and Response
So far, the court has confirmed that the hackers actually obtained 94 Social Security numbers, according to a news release.
A Reuters report says hackers exploited a portion of a commercial software product to gain access to information.
Names and Social Security numbers may have been exposed for anyone booked into a city or county jail within the state of Washington between September 2011 and December 2012, the court reports
Those whose driver's license numbers and names may have been compromised include anyone who received a driving-under-the-influence citation in Washington State between 1989 through 2011; anyone who had a traffic case in Washington State filed or resolved in a district or municipal court between 2011 through 2012; and anyone who had a superior court criminal case in Washington State that was filed against them or resolved between 2011 through 2012.
Washington State Consolidated Technology Services and the Multi-State Information Sharing and Analysis Center are assisting in the court's investigation, the news release said.
The court did not respond to a request for comment.