GOP Legislators Question HITECH Merits
Senators Demand Meeting With Regulators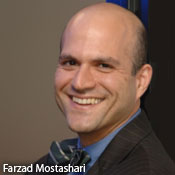 Four Republican senators have joined four congressmen in questioning the value of the HITECH Act's electronic health record incentive program, which is providing billions to hospitals and physicians who make meaningful use of EHRs. For example, they question whether EHRs enable billing fraud and if the program's requirements for interoperabity and secure data exchange are tough enough.
See Also: A Look at Processing Principles Under the GDPR, CCPA, and the EU-US DPF
Senators Tom Coburn, R-Okla., John Thune, R-S.D., Richard Burr, R-N.C., and Pat Roberts, R-Kan., are requesting that officials at the Department of Health and Human Services meet by Oct. 26 with the Senate Finance Committee and the Senate Health, Education, Labor and Pension Committee to address their concerns. The senators made the request in a letter to HHS Secretary Kathleen Sebelius on Oct. 17.
The letter cites recent reports, including a New York Times article, that "highlighted several important questions to address."
Those issues include whether:
EHR use increases the utilization of diagnostic tests rather than decrease them;
EHR adoption has increased providers' Medicare billing;
Healthcare providers that already had EHRs in place prior to the adoption of the federal mandates have received incentive money;
HHS plans to recoup "inappropriate" incentive payments.

The letter also asks what the administration's strategy is for "meaningful interoperability" of EHRs.

Demands To Halt Program

Earlier this month, four GOP congressmen sent a letter to Sebelius requesting that the HITECH EHR incentive program be suspended until tougher interoperability requirements for data exchange are added. The congressmen also accused the program of wasting taxpayers' money because EHRs possibly can make it easier for healthcare providers to submit fraudulent bills that exaggerate the level of care patients receive.

EHRs may make it too easy for healthcare providers to "clone" information, or use software cut-and-paste and duplication features to support fraudulent claims for higher payments, some critics say.

HHS and the Department of Justice sent a letter to five medical associations in September warning authorities would prosecute providers who "game" the system by using EHRs to submit fake bills (see: EHRs: A Catalyst for Billing Fraud?.)

While EHR documentation tools make it possible and convenient to copy forward progress notes, allegations that those features will fuel fraudulent behavior is unfounded, say some healthcare IT leaders.

"It is the physician's responsibility to update the documentation reflecting the patient's current condition and the medical staff leadership's responsibility to ensure that this is done properly," says Bill Spooner, CIO of Sharp Healthcare, a California-based integrated delivery system. "I would expect compliance to be reviewed through Joint Commission on Accreditation of Healthcare Organizations, state agency and other audit processes," he says.

Spooner calls the prosecution threat by HHS and Justice "inappropriate." He adds: "I would expect that more complete documentation enabled by online tools would logically demonstrate the severity of the patient's condition more completely and the physician's treatment more accurately. To label that as upcoding and to threaten prosecution for fraud defies reason and good judgment."

Fraud-Related Investigation

Responding to the allegations that EHRs promote billing fraud, Farzad Mostashari, M.D, who heads HHS' Office of the National Coordinator for Health IT, has requested that the Health IT Policy Committee, which advices ONC, investigate the issue.

"I do think that it's incumbent on us with some of the information that's come to light ... to have the policy committee take a look at medical documentation for optimal patient care," Mostashari said earlier this month.

Mostashari suggested that the HIT Policy Committee, for example, investigate whether EHRs' audit logs capture enough information to support fraud investigations.

HIT Policy Committee chair Paul Tang, MD accepted Mostashari's "challenge" to investigate the issues and consider beefed up requirements for Stage 3 of the incentive program. The final meaningful use and software certification rules for Stage 2, which starts in 2014, were unveiled in September.

Political Motives?

Some observers are suspicious of the GOP legislators' motives for scrutinizing the HITECH incentive program.

"On Capitol Hill within a month of an election, we have to assume that everything is politically motivated," says Adam Greene, a former HHS Office for Civil Rights official who now is a partner at the law firm Davis Wright Tremaine.

"While there is validity that Stage 2 does not have the robust health information exchange requirements that were originally envisioned, the meaningful use program is successfully moving the industry toward significantly greater HIT adoption and sparking innovations in areas like health information exchange," he says.

If the government moved forward with tougher health information exchange requirements, Greene says, "it might discourage some providers from participating in the program, stifle potential innovations in health information exchange ... and harshly penalize small providers who could not meet such requirements once penalties [for not using EHRs] begin in 2015."

Under HITECH, starting in 2015, eligible providers and hospitals who aren't meaningful users of EHRs will be penalized with reduced Medicare payments.

Spooner also believes the HITECH scrutiny is politically motivated. "It's an election year. Members of Congress want to be re-elected, and the HHS appointees want jobs in January," he says.