Google EU Roadshow: Sizing Up Motive
A 'Right to Be Forgotten' Debate, or a PR Move?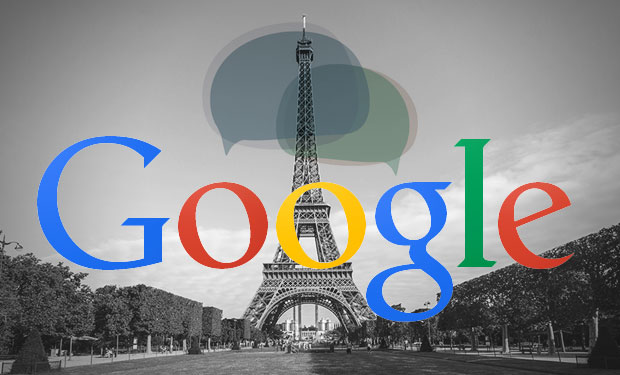 Google has launched a seven-city EU privacy tour to debate the so-called "right to be forgotten." But legal and privacy experts are debating whether Google is seeking an honest and open discussion, or trying to undermine a polarizing European court ruling.
See Also: LIVE Webinar | Stop, Drop (a Table) & Roll: An SQL Highlight Discussion
The series of talks, which started Sept. 9 in Madrid, was sparked by the EU Court of Justice ruling in May that Europeans have the right - in some cases - to request the removal of queries that return results that include their name. But the court's ruling - that Europeans could request the removal of results with "inadequate, irrelevant or no longer relevant" information - left unanswered how exactly that should be put into practice.
Google has made no secret of the fact that it disagrees with the judgment, saying in a statement it was "a disappointing ruling for search engines and online publishers in general."
The company's criticism of the ruling has led some privacy experts to question Google's motives for staging this series of discussions or - potentially - debates. Opinion has ranged between the debates being good for privacy, to their being just a publicity stunt. "I think both are at play," Julia Powles, a researcher in law and technology at the University of Cambridge in England, tells Information Security Media Group. "There is no denying the might of Google's PR and lobbying capacity. But by bringing in truly independent experts - all of whom are eminent in their fields - Google has played an honest hand."
Privacy Advisory Panel
The panel - Google is calling it an Advisory Council - is composed of a number of experts, including an Oxford philosophy professor, a French journalist, a Guatemalan labor and human rights lawyer, and Germany's former minister of justice, among others. Former Google CEO Eric Schmidt and current chief legal officer David Drummond are also participating.
Another panelist is Wikipedia Chair Jimmy Wales, who has previously blasted the EU court ruling, arguing that people should have a "right to remember."
Absent from the panels that have been announced so far are privacy regulators. Some have publicly indicated that it would be inappropriate for them to participate. Others have been more blunt, such as lead French privacy watchdog Isabelle Falque-Pierrotin, who's characterized the debates as being part of Google's "PR war."
"Google is trying to set the terms of the debate," she tells Reuters. "They want to be seen as being open and virtuous, but they handpicked the members of the council, will control who is in the audience, and what comes out of the meetings."
#Google's #RTBF Council: PR hype some say. Or start of new form of corporate engagement? Jury out. Time will tell. http://t.co/cXgrb7AEMh

� Stewart Room (@StewartRoom) September 8, 2014
But Powles argues the findings of the panel aren't a foregone conclusion. "It will be interesting to see how this pans out. One potential scenario is that the experts end up largely legitimizing Google's long game. But my hope is that they provide a welcome civic intervention between business needs and bureaucratic detachment."
The next Google privacy discussions are scheduled to take place in Rome on Sept. 10, Paris on Sept. 25, Warsaw on Sept. 30, Berlin on Oct. 14 and London on Oct. 16. The final session will be held on Nov. 4 in Brussels, where the EU government has its headquartered. Google is live-streaming the events.
Forgetting, or De-Indexing?
Google says the discussions are meant to address this question: "How should one person's right to be forgotten be balanced with the public's right to information?"
But privacy advocate Simon Davies, who's the associate director of the enterprise unit at the London School of Economics, tells Information Security Media Group that the issue is less about forgetting, and more about erasing search results in a very specific context. "Google has misrepresented the European court judgment," he says. "Material will not be removed or censored, only partially de-indexed at a regional level in accordance with existing data protection law - and even then only in exceptional circumstances. Google already removes millions of pages without the level of accountability and process required under the 'right to be forgotten' provisions."
Davies is referring to copyright-related takedown requests filed with Google. In the past month, Google has received 31 million requests for URLs to be expunged from search results - on the grounds that the URL hosts content in violation of copyright laws - which is vastly more than the 330,000 URL removal requests it received via 91,000 "right to be forgotten" takedown requests filed in a longer time period - from May to July. Of those 91,000 requests, furthermore, Google rejected 30 percent and requested more information for 15 percent.
Regulators Translate Court Ruling
After the EU Court of Justice ruling, representatives from Europe's data protection authorities - part of what's known as the "Article 29 Working Party on the Protection of Individuals with regard to the Processing of Personal Data," which is headed by Falque-Pierrotin - began meeting to translate the judgment into concrete guidelines and requirements.
Some regulators want to see Google erase search results not just on its country-specific sites, but globally - across every version of its site. While that proposal continues to be debated, Google is holding its very public roadshow.
Google's Other Moves
In the wake of the EU Court of Justice ruling, rather than await the results of the Article 29 Working Group's efforts, Google quickly launched a Remove Information From Google page for Europeans to request takedowns, and began flagging search results which have had results removed, to comply with right-to-be-forgotten requests.
"Google's haste to disable access to some content was a tactical strike," Davies says. He also charges that Google is playing "a dangerous game of perception management" as it attempts to define the right to be forgotten in free-speech terms, rather than in what he says would be more accurately described as "right to publish" terms. Davis has suggested that the final privacy answer must involve a balance of both rights.
In the meantime, Cambridge University's Powles argues that Google's approach to date has been clouding the bigger "right to erasure" discussion. "They should have made a choice between transparent implementation and waiting for guidance," Powles says. "What I don't think is desirable is the present situation - opaque implementation that stokes fear, not learning."