Gates Awaits Study to Decide Fate of DoD's CIO
Elimination of Networks and Information Integration Unit Urged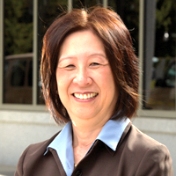 The Pentagon doesn't know if or when it will go forward with the nomination of California Chief Information Officer Teresa Takai to be the Defense Department CIO.

A taskforce asked to recommend major cuts in Pentagon spending proposes the elimination of the office of the assistant secretary for networks and information integration, who serves as DoD's CIO, according to a preliminary briefing paper from the Defense Business Board, an advisory group of senior executives from defense contractors.

Defense Secretary Robert Gates asked the Senate Armed Services Committee to postpone indefinitely Takai's confirmation hearing until a decision is made whether to keep the networks and information integration operation, even though no official recommendation has yet to be made. Gates has not withdrawn Takai's nomination, said Air Force Lt. Col. Rene White, a Pentagon spokeswoman.

"He's examining a number of options to reduce overhead to improve efficiency," White said. "He wants to maintain flexibility and determined not to go forward with the confirmation until an internal review is completed."

White said she's unaware of any timetable to complete the review.

The Clinger-Cohen Act requires each major federal departments to have a chief information officer, and should Gates accept recommendations to eliminate the networks and information integration operation, that decision wouldn't preclude the CIO post surfacing elsewhere in DoD, possibly with a smaller staff.

President Obama nominated Takai in March to head the Pentagon's IT operations. DoD has been without a permanent CIO since John Grimes, who resigned before Obama took office in January 2009. Cheryl Roby has been serving as acting CIO.

Gates asked the Defense Business Board in May to form a task group to recommend ways to reduce materially DoD overhead and identify short- and long-term budget savings that include process and organizational changes to yield long-term efficiencies.

According to the briefing paper written by retired Marine Maj. Gen. Arnold Punaro, a Defense Business Board senior fellow who chairs the taskforce, the Defense Department spends nearly $37 billion a year on information technology. The paper states that the DoD's near-term goals is to achieve $7 billion in savings. "The harder task is to find the gains sufficient to reach the $100 billion goal in five years," Punaro wrote.

Though the briefing paper didn't provide details on why the taskforce targeted the CIO's office, a PowerPoint presentation accompanying the report suggests inefficiencies within networks and information integration with the statement under the headline "Significant Opportunity Areas" - "Ignoring proven business processes in areas like logistics and supply chain, knowledge based services, IT expenses and contracted services."