Anti-Money Laundering (AML) , Blockchain & Cryptocurrency , Cryptocurrency Fraud
FTX Probe: Founder Extradited; 2 Executives Plead Guilty
Feds Urge Any Participants in 'Misconduct at FTX or Alameda' to Come Forward Now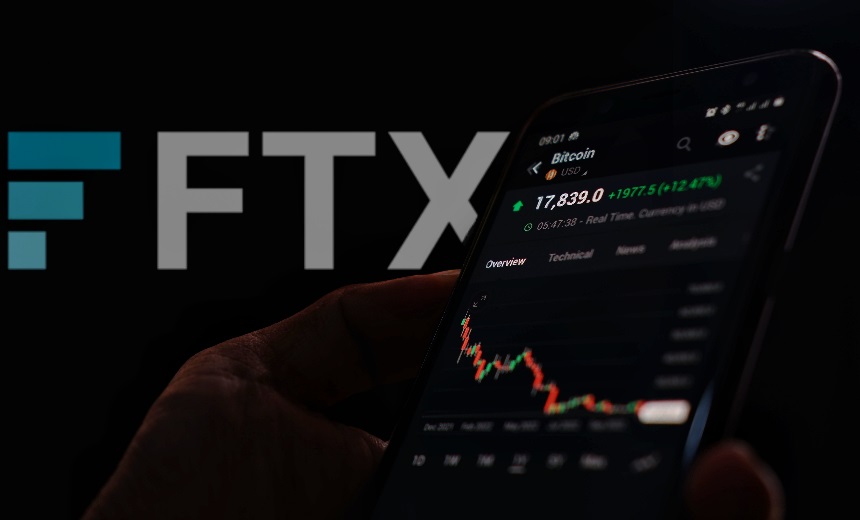 Dec. 23, 2022 08:01 UTC: This story has been updated to include details of Bankman-Fried's appearance in Manhattan federal court and bail.
See Also: OnDemand | Understanding Human Behavior: Tackling Retail's ATO & Fraud Prevention Challenge
As the U.S. government's probe of bankrupted cryptocurrency exchange FTX continues, two executives have pleaded guilty to multiple charges, while founder Sam Bankman-Fried was released to FBI custody and made his first appearance in U.S. court.
After Bankman-Fried waived his right to formal extradition proceedings in the Bahamas, a judge there approved his extradition on Wednesday, and he was handed over to the FBI, The Wall Street Journal reports.
He appeared in Manhattan federal court Thursday, where he did not admit or deny guilt, the BBC reports. He was released to the care of his parents in California, contingent on his posting a $250 million bail bond, which is one of the largest in history.
On Wednesday, the U.S. Attorney's Office for the Southern District of New York announced that Alameda Research CEO Caroline Ellison and former FTX CTO and co-founder Gary Wang had both pleaded guilty to multiple federal grand jury charges, including wire fraud, commodities fraud, securities fraud and money laundering, and were cooperating with investigators.
Separately, the U.S. Securities and Exchange Commission has charged Bankman-Fried, Ellison and Wang with orchestrating a multiyear scheme to defraud equity investors in FTX. They stand accused of violating the anti-fraud provisions of the Securities Act. The SEC is seeking disgorgement of ill-gotten gains, a civil penalty and a bar on serving as an officer and a director at any organization, although specific penalties or the length of such a bar have yet to be detailed. The defendants also face injunctions against violating any securities laws in the future.
U.S. prosecutors say their investigation continues. "Let me reiterate a call I made last week. If you participated in misconduct at FTX or Alameda, now is the time to get ahead of it. We are moving quickly and our patience is not eternal," Damian Williams, U.S. attorney for the Southern District of New York, said.
Statement of U.S. Attorney Damian Williams on U.S. v. Samuel Bankman-Fried, Caroline Ellison, and Gary Wang pic.twitter.com/u1y4cs3Koz— US Attorney SDNY (@SDNYnews) December 22, 2022
Charges Include Fraud, Money Laundering
Bankman-Fried's extradition came just eight days following his arrest in the Bahamas, after a U.S. federal grand jury issued an eight-count indictment against him, charging him with wire fraud, commodities fraud, securities fraud and money laundering, as well as violating campaign finance laws (see: Embattled FTX Founder Sam Bankman-Fried Arrested in Bahamas).
The SEC unveiled its civil complaint against Bankman-Fried on Dec. 13, accusing him of "orchestrating a massive, yearslong fraud, diverting billions of dollars of the trading platform's customer funds for his own personal benefit and to help grow his crypto empire," from at least May 2019 through November 2022.
The SEC alleges that Ellison and Bankman-Fried manipulated the price of FTT - which is FTX's native security token - to inflate its price. It also accuses him of using FTT tokens as collateral for loans that FTX gave to Alameda, a trading firm he also founded, which inflated the valuation of Alameda's FTT holdings and overstated the value of collateral on Alameda's balance sheet, misleading investors about FTX's risk exposure.
The SEC has also accused Ellison and Wang of making false statements about FTX's risk exposure, thus misleading customers.
"Ellison and Wang were active participants in the scheme to deceive FTX's investors and engaged in conduct that was critical to its success," the SEC's complaint says. It accuses Wang of creating software code allowing Alameda to divert FTX customer funds and Ellison of using misappropriated FTX customer funds to make Alameda trades.
"When FTT and the rest of the house of cards collapsed, Mr. Bankman-Fried, Ms. Ellison and Mr. Wang left investors holding the bag," said SEC Chair Gary Gensler. "Until crypto platforms comply with time-tested securities laws, risks to investors will persist."
In a parallel action, the Commodity Futures Trading Commission has issued an amended complaint with similar charges against Ellison and Wang. Ellison has been charged with fraud and material misrepresentations in connection with the sale of digital asset commodities in interstate commerce, while Wang has been charged with fraud in connection with the sale of digital asset commodities.
"In the absence of a comprehensive regulatory framework over digital assets, the CFTC will use all of its existing power and authority to protect all market participants, while ensuring the integrity of commodity markets," said CFTC Chairman Rostin Behnam.
Chapter 11 Bankruptcy
Bankman-Fried resigned as FTX's CEO on Nov. 11. The board of directors replaced him with attorney John Ray, a bankruptcy veteran who has been investigating the company's alleged mismanagement funds, and filed for Chapter 11 bankruptcy.
Testifying before the House Financial Services Committee on Dec. 13, Ray said that during Bankman-Fried's tenure, FTX lacked robust controls. "There were very few rules," he testified, adding that the rules that did exist were "made to be broken." Power at FTX, he said, was "concentrated in the hands of a small group of grossly inexperienced individuals who didn't implement controls in a firm entrusted with other people's money."
FTX lacked a complete inventory of wallets or a record of their location, and its keys were not centrally located and sometimes stored in plaintext, he said. The company is also continuing to investigate a hack attack that hit FTX as it was failing, resulting in the theft of $423 million.
"We are securing assets every day. This process will likely take months, but it's our number one focus," Ray said.
At a bankruptcy hearing Tuesday, FTX's administrators said they have now secured more than $1.2 billion worth of assets, CoinDesk reported.
This includes $720 million being stored by U.S.-based financial institutions, $500 million held by FTX in other U.S. institutions, about $130 million in cash locked up in Japan, $6 million reserved for FTX's operations and a majority of the missing $423 million held by an unauthorized, unidentified U.S. broker, CoinDesk reported.