Blockchain & Cryptocurrency , Cryptocurrency Fraud , Fraud Management & Cybercrime
FTX Customers Sue Sam Bankman-Fried, Seeking Asset Recovery
Bankruptcy Court Lawsuit Says Cryptocurrency Exchange Violated Customer Agreements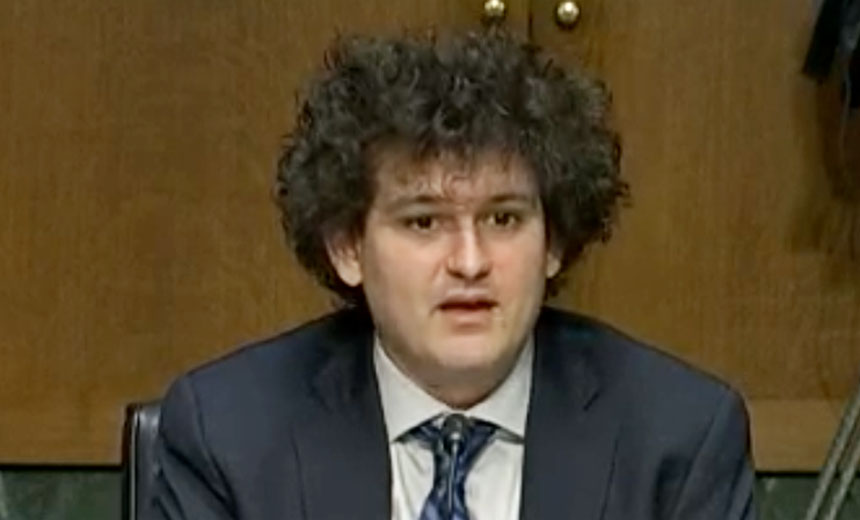 Customers of FTX have filed a lawsuit contending that restoring their assets should trump any claims filed by creditors as the cryptocurrency exchange's bankruptcy proceedings continue.
See Also: Live Webinar | SaaS: The Gaping Hole in Your Disaster Recovery Plan
The lawsuit, seeking class action status, was filed Tuesday against FTX founder and former CEO Sam Bankman-Fried, former FTX CTO Zixiao "Gary" Wang and Caroline Ellison, the former CEO of Alameda Research, which is one of 101 companies interrelated with FTX.
The lawsuit was filed in federal bankruptcy court in Delaware, where FTX's Chapter 11 proceedings are being heard by Judge John T. Dorsey.
The lawsuit accuses FTX of having violated its "customer agreements, fiduciary duties and duties of care" for millions of customers, leaving them "unable to withdraw, use or access the billions of dollars in assets that were contractually required to be held safely in accounts on their behalf … since shortly before the FTX Group, Alameda, and their affiliated debtors" filed for bankruptcy.
Attorneys for FTX didn't immediately respond to a request for comment.
FTX filed for bankruptcy on Nov. 11, the same day that Bankman-Fried stepped down and the board of directors appointed Enron's liquidator, attorney John Ray, to serve as CEO.
Customers of Bahamas-based FTX Trading "should not have to stand in line along with secured or general unsecured creditors in these bankruptcy proceedings just to share in the diminished estate assets of the FTX Group and Alameda," the lawsuit contends. "Cash and assets traceable to customers, which never belonged to FTX or Alameda and do not belong to the estates, should be earmarked solely for customers, and victimized customers should likewise have priority to any other cash possessed or recovered by debtors."
The government of the Bahamas last month filed its own Chapter 15 lawsuit, which is designed to handle cross-border insolvency proceedings, for FTX Digital Markets, which was the FTX entity headquartered in that country. Following a lawsuit filed by FTX, the Bahamas agreed to move its case to Delaware federal court.
FTX's administrators at a Dec. 20 hearing reported having secured more than $1.2 billion worth of assets, CoinDesk reported.
As part of the bankruptcy proceedings, FTX has put up for sale potentially salvageable business units, including FTX's European and Japanese exchanges, as well as two U.S.-based acquisitions: derivatives exchange LedgerX and stock clearing firm Embed.
FDIC: No Insurance for Crypto
The FTX customer lawsuit is a reminder that cryptocurrency exchange users' funds are not protected by any government or insurance compensation program.
The Federal Deposit Insurance Corporation, an independent U.S. government agency that protects traditional banking accounts, warned in a July advisory that some failed cryptocurrency exchanges had been falsely suggesting that customers' assets were FDIC-insured.
"By federal law, the FDIC only insures deposits held in insured banks and savings associations - collectively, 'insured banks' - and only in the unlikely event of an insured bank's failure," it says. "The FDIC does not insure assets issued by non-bank entities, such as crypto companies." Likewise, FDIC insurance does not cover losses due to theft or fraud, which it says are covered by other laws.
Charges Follow FTX's Collapse
At its peak, FTX was valued at $32 billion. But last month, after rival Binance canceled its bid to buy the cryptocurrency exchange, its value crashed and Bankman-Fried stepped down.
The U.S. Department of Justice, the Securities and Exchange Commission and the Commodity Futures Trading Commission all announced probes into FTX's collapse.
Earlier this month, the DOJ unveiled multiple charges against Bankman-Fried, alleging that he had executed "a sweeping fraud scheme that contributed to FTX's collapse" as well as "a campaign finance scheme that sought to influence public policy in Washington," said U.S. Attorney Damian Williams.
Bankman-Fried, Ellison and Wang also have been named in complaints filed by the SEC and CFTC (see: FTX Probe: Founder Extradited; 2 Executives Plead Guilty).
Bankman-Fried, 30, who oftentimes referred to himself as SBF, was extradited from the Bahamas to the U.S. last week after he waived his right to an extradition hearing. He's been freed on a $250 million bond as part of an agreement signed by his parents, who put up their home in Palo Alto, California as collateral. The home is reportedly worth about $4 million. Bankman-Fried is largely required to remain there, outside of court appearances.
Ellison, 28, and Wang, 29, on Thursday pleaded guilty to multiple federal grand jury charges, including wire fraud, commodities fraud, securities fraud and money laundering. In their plea agreements, Ellison and Wang "admitted they were willing participants in schemes to defraud FTX.com's customers and backers out of their money," said FBI Assistant Director in Charge Michael J. Driscoll.
Ellison and Wang are now assisting investigators with the FTX probe. "This investigation is very much ongoing, and it's moving very quickly," U.S. Attorney Williams said.