FTC Calls for Online Privacy Policies
Endorses a 'Do Not Track' Mechanism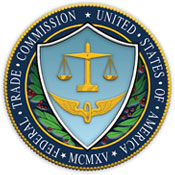 A new Federal Trade Commission privacy report endorses implementation of a "do not track" mechanism so consumers can choose whether to allow the collection of data regarding their online searching and browsing activities.

The 122-page preliminary FTC staff report, "Protecting Consumer Privacy in an Era of Rapid Change," concludes that industry efforts to address privacy through self-regulation "have been too slow and up to now have failed to provide adequate and meaningful protection. The report calls for a framework that includes many protections.

"This proposal is intended to inform policymakers, including Congress, as they develop solutions, policies and potential laws governing privacy, and guide and motivate industry as it develops more robust and effective best practices and self-regulatory guidelines," according to the report.

FTC Chairman Jon Leibowitz says that in addition to making policy recommendations, the agency "will take action against companies that cross the line with consumer data and violate consumers' privacy, especially when children and teens are involved."
Privacy By Design
To ensure basic privacy protections, the report recommends that "companies should adopt a 'privacy by design' approach by building privacy protections into their everyday business practices." Such protections should include reasonable security for consumer data, limited collection and retention of such data and reasonable procedures to promote data accuracy, according to the report.

The report also recommends that consumers should be presented with choice about collection and sharing of their data at the time and in the context in which they are making decisions, and not after having to read long, complicated disclosures that they often cannot find. The FTC report recommends a simple, easy-to-use "do not track" mechanism that consumers can use to opt out of the collection of information about their Internet behavior for targeted ads. "The most practical method would probably involve the placement of a persistent setting, similar to a cookie, on a consumer's browser signaling the consumer's choice about being tracked and receiving targeted ads."
Other Privacy Recommendations
The FTC report also recommends that companies:
Use standardized privacy notices that allow the public to compare information practices of competing organizations;
Provide consumers with "reasonable access" to the data maintained about them;
Participate in a broad effort to educate consumers about commercial data practices and the choices available to them.
Comments on the preliminary privacy report are being accepted through Jan. 31.