Fraud Case Involved Privacy Violations
Drug Company Novo Nordisk Agrees to $1.7 Million Settlement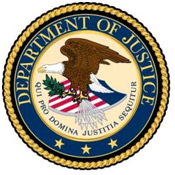 Danish pharmaceutical company Novo Nordisk Inc. has entered a $1.725 million civil settlement agreement to resolve allegations that the company accessed and misused private patient information and filed false or fraudulent Medicaid claims.

The drug company agreed to the civil settlement with the United States and several states, according to Loretta Lynch, U.S. Attorney for the Eastern District of New York.

The civil settlement agreement alleges the drug company's sales representatives made payments to Rite Aid pharmacists in exchange for them recommending two diabetes drugs. The pharmacists, together with Novo Nordisk sales representatives, identified patients who were candidates for the drugs and communicated with physicians, patients and other pharmacists to encourage them to use or recommend the use of the drugs, according to the agreement.

"As part of these activities, the pharmacists accessed, or allowed Novo Nordisk representatives to access, confidential patient information, which was used for the purpose of conducting marketing events that were designed to switch patients from competitor diabetes drugs ...," according to a statement from the U.S. attorney.

In addition to entering the civil settlement, the company, which has not admitted to engaging in the conduct, also has entered into a "corporate integrity agreement" with the Department of Health and Human Services, Office of the Inspector General.