Former Tenet Executive Indicted in $400 Million Fraud Scheme
Prosecutors Allege Scheme Involved Kickbacks and Circumventing Internal Controls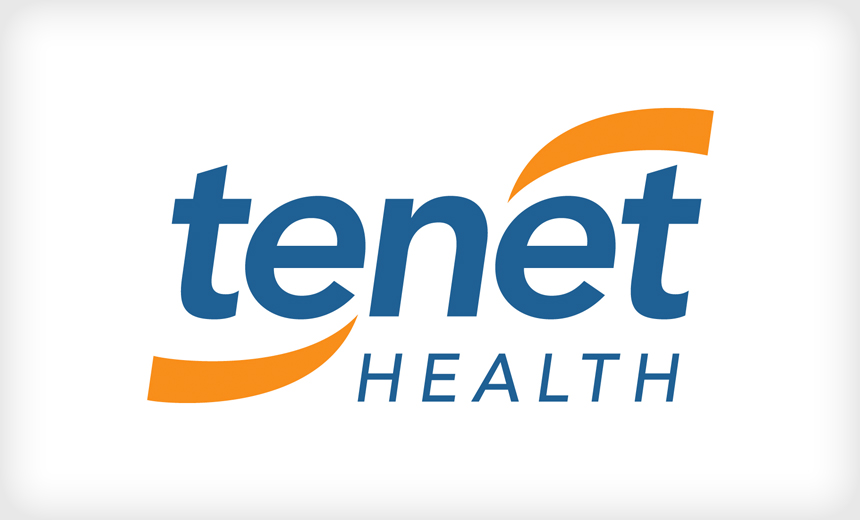 The U.S. Department of Justice has indicted a former senior executive at Tenet Healthcare for his alleged role in a $400 million healthcare fraud scheme that took place over 13 years and involved circumventing the company's internal controls.
See Also: JavaScript and Blockchain: Technologies You Can't Ignore
The federal indictment alleges that John Holland, former senior vice president of operations for Tenet Health's southern states region, from approximately 2000 to 2013 engaged in a "scheme to defraud [that] victimized the U.S. government, the Georgia and South Carolina Medicaid programs, and prospective patients of Tenet hospitals ... by causing the payment of bribes and kickbacks in return for the referral of patients to Tenet hospitals."
Those Tenet hospitals included three in Georgia - North Fulton Medical Center and Atlanta Medical Center, Spalding Regional Medical Center - and one in South Carolina - Hilton Head Hospital, prosecutors allege. Tenet operates a total of 80 hospitals in the U.S. and the U.K.
From approximately 2007 through 2013, Tenet maintained and operated an affiliated billing center located in Boca Raton, Fla., that assisted in processing for payment Medicaid billings for these hospitals, the indictment notes.
Prosecutors claim Holland "took affirmative steps to conceal the scheme including by circumventing internal accounting controls and falsifying Tenet's books, records and reports." The alleged kickbacks and bribes helped Tenet bill the Georgia and South Carolina Medicaid programs for over $400 million, and Tenet obtained more than $149 million in Medicaid and Medicare funds based on the resulting patient referrals, the indictment alleges.
Holland was charged with one count of mail fraud, one count of healthcare fraud and two counts of major fraud against the United States. He pleaded not guilty to the charges at his arraignment on Feb. 1 and was released on $3 million bond. The statutory maximum sentence he could receive is 50 years in prison, a DOJ spokeswoman says.
Stunning Allegations
Mac McMillan, CEO of security consulting firm CynergisTek, says that while there are have been prosecutions of larger healthcare fraud cases, the allegations in the case against the former Tenet executive are stunning.
"The thing that is amazing about this case, of course, is its magnitude," he says. "Granted it was more than a decade in the making, but you still have to wonder where their internal/external auditors were. You also have to wonder about corporate integrity. This took many people to pull off, to look the other way, and to not speak up."
Alleged Scheme Details
Prosecutors allege Holland and co-conspirators paid more than $12 million in bribes to a company called Clinica de la Mama - which provided prenatal care predominantly to undocumented women in Georgia and South Carolina - to have the company refer patients to deliver their babies at Tenet hospitals so that Tenet could bill and receive payment from the Georgia and South Carolina Medicaid programs.
Among the allegations, the indictment contends that to cover up the unlawful kickback payments to Clinica, Holland and his co-conspirators created fraudulent contracts for Clinica to provide various purported services to the Tenet Hospitals, including management services, marketing consulting services, translation services and birth certificate services.
ln most instances, the services that were purported to be provided by Clinica to the Tenet Hospitals were: not needed and justifiable; duplicative of services already being provided; substandard or problematic; not rendered at all; or rendered by those who were not qualified to perform them, the indictment says.
To facilitate the alleged payment of bribes and unlawful remuneration to Clinica, Holland and his co-conspirators allegedly "circumvented Tenet's system of internal accounting controls and the policies, procedures and controls ... required under a 'corporate integrity agreement' Tenet had signed with the HHS Office of Inspector General in 2006," the indictment says.
Those alleged activities of Holland and co-conspirators led Tenet to disburse payments to Clinica "all in violation of then-existing company policies, procedures and internal controls," the indictment says.
Violations of Corporate Integrity Agreement?
The alleged fraud also occurred despite the corporate integrity agreement, or CIA, that Tenet signed as part of a civil settlement agreement that allowed Tenet to continue participating in federal healthcare programs. The purpose of the five-year CIA "was to ensure that Tenet complied with federal healthcare program requirements, including the federal Anti-Kickback Statute," the indictment notes.
The indictment says Tenet established procedures for its executives to annually certify that they had accurately and honestly complied with the federal requirements of the CIA when submitting reports to the watchdog agency.
Prosecutors allege that each year from 2007 to 2012, Holland, as senior vice president of Tenet's southern states region, "falsely certified to HHS-OIG that Tenet was in compliance with the terms of participation in the Medicare and Medicaid programs, and the terms of the CIA, when in fact he knew that Tenet was paying for illegal patient referrals."
Holland's certifications were included as part of Tenet's annual reports that were mailed to the HHS-OIG monitor, prosecutors allege. "During the duration of the CIA from 2007 through 2011, Tenet received over $10 billion in payments from federal health care programs - monies that Tenet would not have received had the company been excluded from participation in federal health care programs," the indictment alleges.
Lack of Scrutiny?
Several factors stand out about the alleged Tenet healthcare fraud case, McMillan says. "While $400 million is a large number, compared to what Tenet probably made in those 13 years, overall it was a relatively minor amount," he notes.
"What's interesting though is that this occurred in a relatively small geographic area and involved a demographic of patients - undocumented persons - that one would expect would receive some measure of scrutiny, and yet it seems to have escaped everyone's attention for years."
Related Settlements
In related action, prosecutors say that on Oct. 19, 2016, North Fulton Medical Center and Atlanta Medical Center pleaded guilty to conspiracy to commit fraud violations of the Anti-Kickback Statute. At the same time, Tenet subsidiary, Tenet HealthSystem Medical Inc. also entered into a non-prosecution agreement with the government.
Under the terms of the agreements with the government, prosecutors say Tenet will avoid prosecution if the company, among other requirements, "cooperates with the government's ongoing investigation and enhances their compliance and ethics program and internal controls."
Tenet also agreed to retain an independent compliance monitor to address and reduce the risk of any recurrence of anti-kickback violations by any entity owned in whole, or in part, by Tenet.
Tenet and its subsidiaries also agreed to pay over $513 million to resolve the criminal charges and civil claims arising from the matter.
Taking Action
Other healthcare organizations can take steps to help prevent and detect the kind of fraudulent activity alleged in the Tenet case, McMillan says.
"First off, make sure there is a true degree of separation between those managing the books and those making business decisions; second, require independent audits ... of high-risk programs where fraud regularly occurs, such as Medicare/Medicaid; and third, create a culture where speaking out and asking questions is valued."
Tenet declined Information Security Media Group's request for comment on the Holland case. Also, an attorney representing Holland did not immediately respond to ISMG's request for comment.