Cybercrime , Fraud Management & Cybercrime , Fraud Risk Management
Former 'Silk Road' Associate Pleads Guilty to Lying to Feds
Prosecutors Say Michael Weigand Lied to FBI, IRS Agents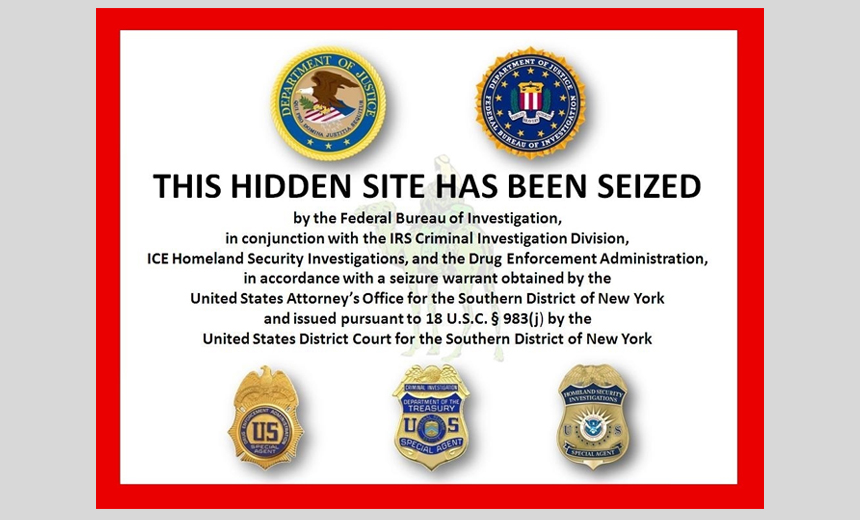 A member of now-defunct "Silk Road" darknet marketplace surrendered to authorities this week and immediately pleaded guilty to making false statements to federal agents regarding his involvement with the creation of the notorious website, according to the U.S. Department of Justice.
See Also: OnDemand | Understanding Human Behavior: Tackling Retail's ATO & Fraud Prevention Challenge
Michael R. Weigand, who went by the online handle "Shabang," faces a maximum five-year prison term when he's sentenced in December, prosecutors say.
"Weigand and others used their skills and savvy to create a secret online enclave for criminals to trade in illegal drugs and illicit goods and services," says FBI Assistant Director William F. Sweeney Jr.
Weigand lied to the Internal Revenue Service and FBI agents seven times regarding his involvement with the organization, according to court documents.
Described as a developer and engineer, Weigand provided direct technical support to the leadership of Silk Road, identified cybersecurity vulnerabilities in Silk Road's website and traveled abroad to remove evidence of Silk Road's involvement in fraudulent schemes from a co-conspirator's IT network, the Justice Department says.
Weigand's Role at Silk Road
Weigand lied when he told authorities he never opened an account on Silk Road and never used the online pseudonym "Shabang," prosecutors say. He also lied when he denied transferring bitcoin to Silk Road as well as exposing computer security vulnerabilities within the Silk Road website. And he misled authorities when he denied having contact with the founder of Silk Road, Ross Ulbricht, who was known by the online pseudonym "Dread Pirate Roberts," "DPR," or "Silk Road," among other names, according to federal prosecutors.
Weigand also misled investigators concerning his trip to London in late 2013. Although he claimed the trip concerned a potential marijuana business, the Justice Department found Weigand traveled to remove Silk Road's evidence from an IT network belonging to Roger Thomas Clark, a senior adviser to Silk Road founder Ulbricht (see: The Myth of Cybercrime Deterrence).
Weigand also worked as a direct technological adviser to both Ulbricht and Clark, according prosecutors.
Silk Road's Path
Ulbricht started and operated Silk Road from January 2011 until it was shut down by law enforcement in October 2013, when he was arrested. Ulbricht was later sentenced to life in federal prison.
Thousands of alleged drug dealers and illicit actors use the Silk Road darknet platform to distribute drugs, computer hacking services, fake identification and firearms. The site also laundered the money made through these activities. The Justice Department believes Silk Road had a peak of more than 100,000 customers and laundered hundreds of millions of dollars.