Feds Pull Listing of Nuke Sites from Web
An Embarrassed Energy Secretary: It was a Snafu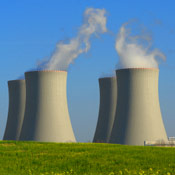 Was a web posting of a 266-page list of U.S. nuclear sites by the government a snafu and an embarrassment, as characterized by Energy Secretary Steven Chu, or much ado about nothing?

Obama administration officials said Wednesday the document contained no classified material about nuclear weapons and contended the locations and other details were available from public sources, according to The Associated Press.

The government stamped the document "highly confidential safeguards sensitive," but made it onto the Government Printing Office's website, and why that happened was not immediately clear, the AP said. The printing office removed the document when informed "about the potential sensitive nature" of the list, the agency told the news service.

The document was posted on the website of the Federation of American Scientists.

A lively discussion on the posting at the website, included this entry: "Citizens of this once proud country do not have to worry about spies from around the world going to extremes to gather any intelligence concerning our defenses, whether conventional or nuclear. All that is necessary is to monitor our governmental websites and the various news media."

Others noted that it puts in jeopardy people who work at or live near these sites from potential terrorist attacks.

A Federation of American Scientist official explained why the organization posted what some see as sensitive although not classified information: "I reviewed the document and did not find any sensitive technological information, or any sensitive security-related information. Therefore I see no reason to remove the document."

However, by Thursday, the federation pulled the document from its website.