Cyberwarfare / Nation-State Attacks , Fraud Management & Cybercrime , Governance & Risk Management
FCC Upholds Ruling That Huawei Poses National Security Threat
Commission Also Considers Banning China Telecom From U.S.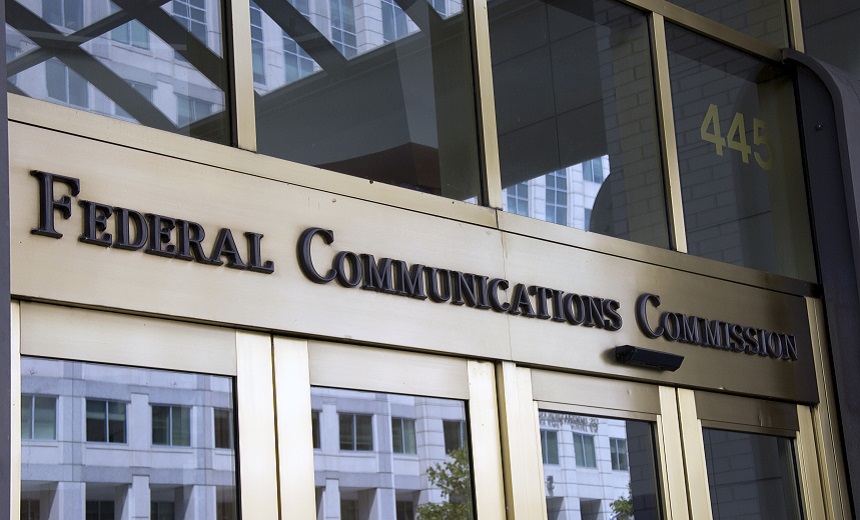 The U.S. Federal Communications Commission has upheld its designation of Chinese telecom company Huawei as a national security threat, rejecting the firm's appeal of the ruling.
The FCC also voted to start proceedings that could revoke China Telecom's permission to provide communications services within the U.S.
See Also: JavaScript and Blockchain: Technologies You Can't Ignore
During Thursday's meeting, FCC commissioners reaffirmed an order from July that designated Huawei and ZTE, which are both based in China, as threats to U.S. national security because they could exploit vulnerabilities in America's telecom networks to spy on communications on behalf of the Chinese government (see: FCC: Huawei, ZTE Are 'National Security Threats').
In November, FCC commissioners denied a similar appeal by ZTE.
By reaffirming that both Huawei and ZTE are national security threats, U.S. telecom companies and wireless carriers can no longer tap into the FCC's $8.3 billion Universal Service Fund to buy equipment from the two companies. The commission is also requiring U.S. telecoms to rip and replace the Chinese equipment from their networks.
"Our decision today to uphold the bureau's final designation order will have a direct impact on the security and integrity of the country's networks," FCC Chairman Ajit Pai noted. "Carriers will continue to be unable to use support from the Commission's Universal Service Fund to purchase network equipment or services from Huawei, thus helping to keep its insecure equipment out of our networks."
Security Concerns
In addition to the FCC's concerns that the Chinese government could compel Huawei to provide information to military and intelligence agencies, the company's telecom gear and software are known to have significant security flaws, says FCC Commissioner Brendan Carr, a Republican.
"Comprehensive studies have also shown security vulnerabilities in Huawei equipment - defects in their software engineering and cybersecurity processes that are so severe even sophisticated technical mitigation techniques would be insufficient to fix them," Carr said. "The record also shows the Chinese government has been able to influence Huawei's design and manufacturing processes."
Huawei and ZTE have previously denied that they pose a national security threat to the U.S. China has accused the Trump administration of trying to "suppress" Chinese firms from doing business in the U.S.
A Huawei spokesperson could not be immediately reached for comment on the FCC ruling.
Last month, Huawei asked a federal appeals court to overturn the FCC's ruling. A decision on that case is pending, according to Courthouse News Service.
In addition to the FCC's actions, the U.S. Commerce Department in 2019 put both Huawei and ZTE on its "entity list," which effectively blacklisted both companies from doing business in the U.S. The federal government has also restricted Huawei's ability to gain access to U.S. chip technology (see: Huawei: US Trade Ban Will Make 2020 'Difficult').
Rip-and-Replace Rules
The FCC on Thursday also adopted formal rules for reimbursing rural carriers that are ripping and replacing Huawei and ZTE equipment from their networks.
The rules implement part of the Secure and Trusted Communications Networks Act of 2019, which Congress passed and President Donald Trump signed into law in March. The law is designed to stop companies that pose a national security threat to the U.S. from installing their equipment in American networks (see: Trump Signs Law Banning Federal Funding to Buy Huawei Gear).
Under this law, the FCC is required to establish a fund of at least $1 billion to help smaller, rural carriers rip and replace telecom gear made by companies that pose a national security threat.
Congress, however, has not yet earmarked the money for the new fund. The FCC has estimated that the cost of removing this equipment from rural carriers is likely to exceed $1.8 billion (see: FCC: Rip and Replace Huawei, ZTE Gear to Cost $1.8 Billion).
"This is critically important work, but there's still more to be done," Pai noted. "We are taking steps within our power to implement the reimbursement program, such as adopting rules for the program and beginning the work of developing a cost catalog to help streamline the process of determining eligible removal and replacement costs. But we can't actually implement the reimbursement program unless and until Congress appropriates the necessary funding."
Finding a cost-effective replacement for the Chinese gear is proving challenging as carriers prepare for 5G rollouts; most other manufacturers' equipment is more expensive than what's available from China (see: Britain's 5G Policy Failure: No Ideal Alternative to Huawei).
Democratic Commissioner Jessica Rosenworcel says the FCC needs to take a more comprehensive approach to ensuring 5G security.
"Banning two vendors and removing their equipment from our nation's networks is a start, but it is not enough," she said. "The United States needs a more comprehensive approach to secure 5G - both at home and abroad."
China Telecom
In other action, the FCC voted to start proceedings that could revoke China Telecom's permission to provide communications services within the U.S.
This move comes after the Justice Department and several other agencies asked the FCC in April to revoke China Telecom's license to provide international telecommunications services to and from the U.S., citing the Chinese's government's influence over its operations. The company has denied those charges of government influence (see: FCC Wants More Information on Threat Posed by China Unicom).