Cyberwarfare / Nation-State Attacks , Endpoint Security , Fraud Management & Cybercrime
FCC: Rip and Replace Huawei, ZTE Gear to Cost $1.8 Billion
FCC Urges Congress to Allocate Funding to Assist Rural Carriers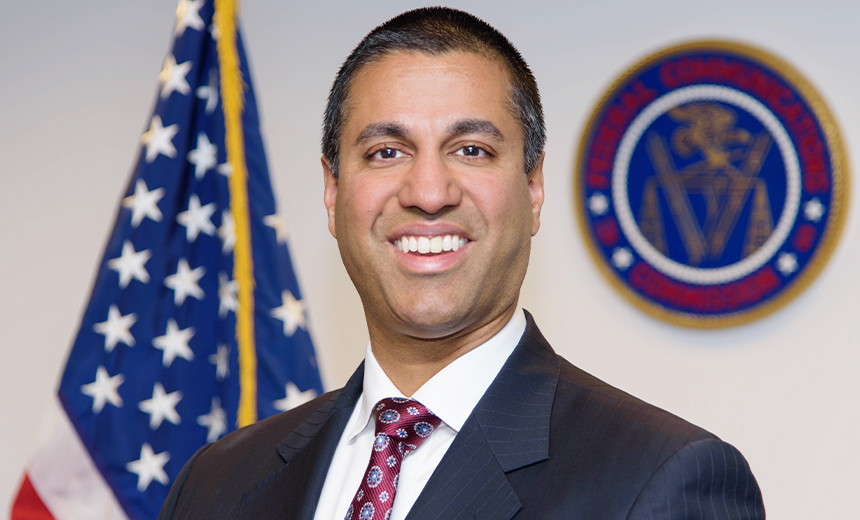 The U.S. Federal Communications Commission estimates the total cost for smaller and rural telecom carriers to rip and replace Huawei and ZTE gear from their networks to enhance national security will be over $1.8 billion.
See Also: JavaScript and Blockchain: Technologies You Can't Ignore
In June, the FCC designated Huawei and ZTE, which are both based in China, as threats to U.S. national security because they could exploit vulnerabilities in America's telecom networks to spy on communications on behalf of the Chinese government (see: FCC: Huawei, ZTE Are 'National Security Threats').
As part of this designation, U.S. telecom companies and wireless carriers can no longer tap into the FCC's $8.3 billion Universal Service Fund to buy equipment from Huawei and ZTE. The commission is requiring these telecoms to rip and replace the Chinese equipment from their networks.
In a report released Friday, the FCC notes it has identified a list of carriers and telecom firms that are working on replacing the ZTE and Huawei equipment, which are now eligible for federal reimbursement totaling approximately $1.6 billion under the Secure and Trusted Communications Network Act of 2019. Carriers and telecoms have to apply to the FCC to be eligible for the reimbursement, and not all firms have applied as of yet.
While Congress has authorized these reimbursements to carriers, elected officials have not yet to approve the funds to reimburse those firms that are removing Huawei and ZTE equipment, and FCC chairman Ajit Pai is urging lawmakers to pass new legislation.
"By identifying the presence of insecure equipment and services in our networks, we can now work to ensure that these networks - especially those of small and rural carriers - rely on infrastructure from trusted vendors," Pai notes in the report. "I once again strongly urge Congress to appropriate funding to reimburse carriers for replacing any equipment or services determined to be a national security threat so that we can protect our networks and the myriad parts of our economy and society that rely upon them."
Security Concerns
The FCC says Huawei and ZTE have close ties with the Chinese government and are obligated to comply with Chinese military and intelligence agency requests to share sensitive user data under the Chinese National Intelligence Law.
Huawei is reported to have received "vast subsidies" from the Chinese government, the commission notes ZTE violated the U.S. embargo on Iran by sending about $32 million worth of U.S. goods to that nation and by obstructing the Justice Department's investigation into the matter, according to the FCC.
U.S. Commerce Department in 2019 put both Huawei and ZTE on its so-called "entity list," which effectively blacklisted both companies from doing business in the U.S. The federal government also restricted Huawei's ability to gain access to U.S. chip technology (see: Huawei: US Trade Ban Will Make 2020 'Difficult').
The Chinese government, along with Huawei and ZTE, have refuted the national security claims made by the FCC and other federal agencies and portrayed the bans by the Trump administration as an attempt to "oppress Chinese companies."
Trouble With Replacing Gear
Finding a cost-effective replacement for the Chinese gear is proving challenging in the U.S., Europe and elsewhere as carriers prepare for 5G rollouts because most other manufacturers' equipment is more expensive than what's available from China (see: Britain's 5G Policy Failure: No Ideal Alternative to Huawei).
In February, U.S. Attorney General William Barr proposed Finland's Nokia and Sweden's Ericsson as an alternative for the Chinese equipment and stated that the U.S. and its allies should take a "controlling stake" in Huawei's chief competitors to help make them more viable and improve the security of emerging 5G networks (see: Barr: US Should Invest in Nokia, Ericsson).
Barr's comments, however, lacked specifics on how the U.S. and its allies, or private firms, would be able to take a controlling stake in companies of this size.
On Monday, Nokia suffered a significant setback in its race to procure 5G dominance after it lost a bid to South Korea's Samsung Electronics to supply new 5G equipment to Verizon in the U.S. market, according to Reuters.