Cyberwarfare / Nation-State Attacks , Endpoint Security , Fraud Management & Cybercrime
FCC Finalizes Plan to Rip and Replace Chinese Telecom Gear
Commission Says Huawei, ZTE Are National Security Threats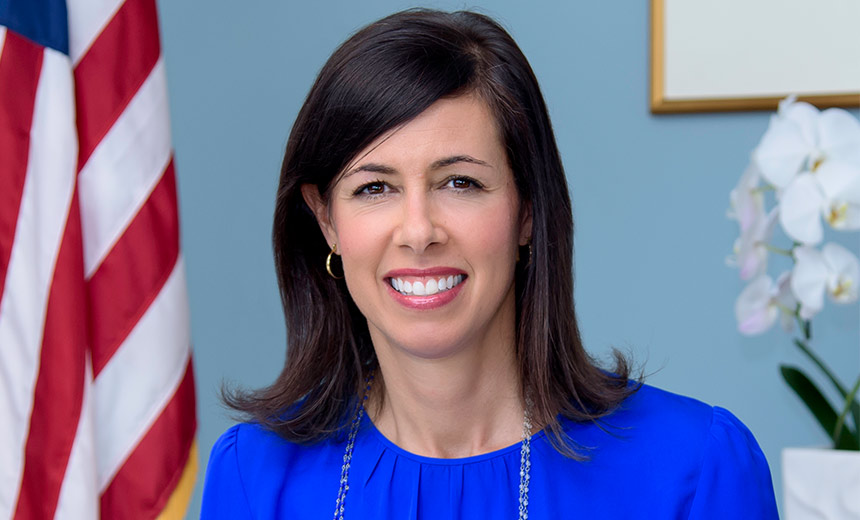 The Federal Communications Commission has finalized a $1.9 billion plan that will help smaller, rural telecommunications carriers pay to rip and replace technology from the Chinese firms Huawei and ZTE.
See Also: JavaScript and Blockchain: Technologies You Can't Ignore
In June 2020, the FCC designated Huawei and ZTE as threats to U.S. national security, noting that if the companies' gear is used on U.S. telecom networks, the firms could spy on communications on behalf of the Chinese government.
As a result, smaller U.S. telecom companies and wireless carriers could no longer tap into the FCC's $8.3 billion Universal Service Fund to buy equipment from Huawei and ZTE. The commission also ordered smaller carriers to remove this gear from their networks, with the government picking up some of the costs.
Congress took more than a year to approve the funds for the rip-and-replace program. On Tuesday, the commission unanimously approved the plan and published criteria for carriers that want to apply for the funds.
FCC acting Chairwoman Jessica Rosenworcel notes that the replacement plan, officially dubbed the Secure and Trusted Communications Networks Reimbursement Program, is one of the commission's largest efforts to build secure telecommunications networks within the U.S.
"Historically, these systems are closed and deeply integrated, with little opportunity to mix and match equipment from different vendors," Rosenworcel says. "But going forward, we can do this differently. Most importantly, undertaking this process provides us with an opportunity to demonstrate for the world how to build a more secure future for 5G networks."
Replacement Plan
Under the FCC plan, carriers serving 10 million or fewer customers will be eligible to apply for the replacement funds - a change from the original program, which set the customer limit at 2 million.
Rural carriers that bought Huawei or ZTE gear before June 30, 2020, are eligible for reimbursement for the replacement costs. The commission will start accepting applications on Oct. 29.
FCC Commissioner Geoffrey Starks notes that even with the replacement funds now available, smaller carriers will still face several obstacles to replacing all of their ZTE and Huawei gear.
"Some of those difficulties, such as a relatively short construction season limited by severe weather and delays in permitting for federal lands, are perennial concerns facing carriers that serve some of the hardest-to-reach parts of our country," Starks says.
Ongoing Security Concerns
The FCC says Huawei and ZTE have close ties with the Chinese government and are obligated to comply with Chinese military and intelligence agency requests to share sensitive user data under the Chinese National Intelligence Law.
Huawei is reported to have received "vast subsidies" from the Chinese government, the commission previously noted, while ZTE violated the U.S. embargo on Iran by sending about $32 million worth of U.S. goods to that nation and by obstructing the Justice Department's investigation into the matter.
Huawei and ZTE have denied that they pose a threat to U.S. national security, and both companies have attempted to appeal the FCC designation of them as national security threats. While the commission denied those appeals in 2020, Huawei asked a federal appeals court to overturn the decision, but that request was turned down last month, according to Bloomberg.
On Wednesday, a Huawei spokesperson said that the FCC's rip-and-replace plan will hurt carriers and customers.
"The so-called rip-and-replace rules are simply an unrealistic attempt to fix what isn't broken," the spokesman says. "The FCC initiative only creates extraordinary challenges for carriers in the most rural and remote areas of the U.S. to maintain the same high level and quality of service they provide to their customers without disruption."
A ZTE spokesperson could not be immediately reached for comment.
The U.S. Commerce Department in 2019 put Huawei and ZTE on its "entity list," which effectively blacklisted both companies from doing business in the U.S. The federal government also restricted Huawei's ability to gain access to U.S. chip technology.
Congressional Action
Congress is looking to further crack down on Chinese telecom firms that are attempting to sell technologies to U.S. companies. At a hearing of the House Committee on Energy and Commerce's Subcommittee on Communications and Technology, lawmakers began debating a slate of bipartisan bills related to telecom security.
One of those proposals, the Secure Equipment Act of 2021 would further instruct the FCC to prohibit the use of telecom equipment from companies such as Huawei and ZTE. While carriers can no longer use public funds to help purchase certain Chinese telecom equipment, this bill would prohibit companies from using private dollars to purchase Huawei and ZTE gear as well (see: Congress Considers Measures to Improve Telecom Security).