API Security , Application Security , Next-Generation Technologies & Secure Development
F5 Lays Off 623 Staffers as Customers Postpone New Purchases
Application Security Vendor Pursues $130M Cost Savings by Slashing 9% of Workforce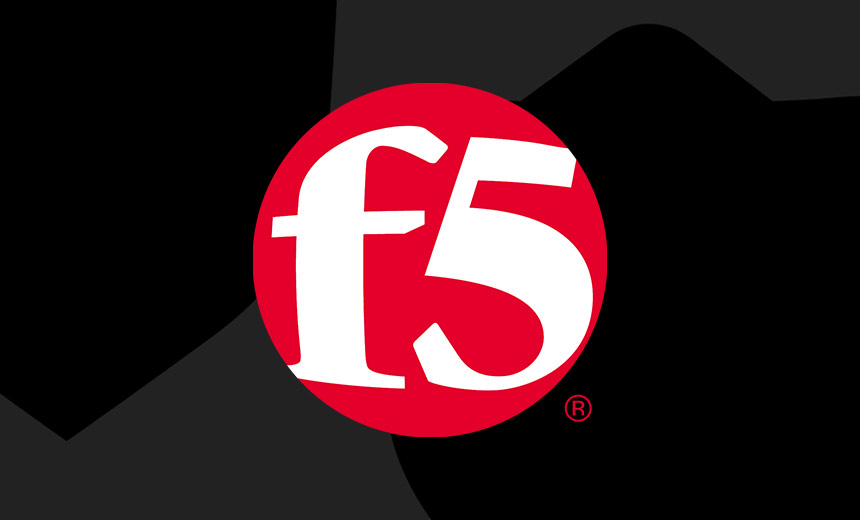 Application security and delivery vendor F5 will shrink its workforce by 9% due to customers delaying purchasing decisions amid macroeconomic uncertainty.
See Also: A Case Study in API Security for AppSec Developers
The Seattle-based company will lay off 623 of its 7,100 employees as part of a cost-cutting effort that includes reducing F5's facilities footprint, shrinking the size of its corporate bonus pool and minimizing travel. F5 plans to spend $45 million on severance benefits and anticipates an annual savings of $130 million from reducing its headcount. The layoffs will be largely complete by the end of September 2023.
"As we look at the past six months, it's clear that rising interest rates, geopolitical events and macroeconomic uncertainty have dramatically affected our customers' spending patterns," François Locoh-Donou, F5's president, CEO and director, wrote in an email to F5 workers. "Because of this uncertainty, we must take measures to decrease our costs without jeopardizing our future growth trajectory."
F5's stock was down $3.43 - 2.5% - to $133.62 in trading Thursday afternoon. The firm said Wednesday sales for the quarter ended March 31 increased 10.9% to $703.2 million, while non-GAAP net income jumped 17.4% to $153.6 million, or $2.53 per diluted share, up from $130.8 million, or $2.13 per diluted share, last year. Seeking Alpha expected non-GAAP earnings of $2.53 per share on sales of $699 million (see: How Security Risks Might Halt the Use of AI in Applications).
Bonuses, Facilities, Travel on the Chopping Block
The company has eliminated Locoh-Donou's cash bonus for the fiscal year ending Sept. 30, slashed annual cash bonuses for the executive leadership team by 70% and cut the funding pool for employee bonuses by 50%. Locoh-Donou received a $1.07 million cash bonus for the fiscal year ended Sept. 30, 2022, while F5's four executive vice presidents received a combined $1.76 million in the same period.
"It is understandable to wonder if these actions could have been avoided," Locoh-Donou wrote. "These are extraordinary measures being taken under extraordinary circumstances. I take responsibility for the decisions we have made."
In conjunction with the layoffs, Locoh-Donou said, F5 will implement further reductions to travel and expense budgets and shift large internal company events to a virtual format. All employees affected by the layoffs will be notified by the end of the day Thursday and will receive severance, bonus payments for the fiscal quarter ended March 31, outplacement assistance and immigration support, he said.
"The following days and weeks will be difficult as we say goodbye to our friends and colleagues," Locoh-Donou said. "During this time, I encourage you to lean on me, the leadership team, and each other."
Locoh-Donou told investors Wednesday that F5's strong maintenance renewals signal that customers are delaying purchasing decisions by sweating assets. The increase in deferred maintenance revenue is consistent with what F5 has seen during past periods of economic uncertainty, but he cautioned that customers can only postpone investment for so long if they want their apps and APIs to remain secure.
"We are focused on controlling the things we can control, including operating with discipline and ensuring we are prepared for when customer spending resumes," Locoh-Donou told investors.
F5's Application Security Bets Receive Mixed Analyst Reviews
F5 has built out its application security practice over the past half-decade, kicking things off with a bang in 2019 by purchasing Shape Security for $1 billion to protect clients from automated attacks, botnets and targeted fraud. That same year, the company acquired NGINX for $670 million to help companies deliver faster, more compelling digital experiences.
In 2021, F5 bought Volterra for $500 million to build a secure and scalable edge platform for enterprises and service providers. Also in that year, F5 purchased Threat Stack for $68 million to enhance visibility across application infrastructure and workloads. And in February 2022, F5 combined its Volterra and Shape Security buys with homegrown technology to deliver web application and API protection.
"It is understandable to wonder if these actions could have been avoided."
– François Locoh-Donou, president, CEO and director, F5
F5's investment in security is reflected in the company's balance sheet. Software revenue - which includes the company's security business - jumped from $357.5 million in fiscal 2020 to $498.9 million in fiscal 2021 to $665.2 million in fiscal 2022, which ended Sept. 30 of last year.
The company's technology has received mixed reviews from analysts. Forrester in 2022 classified F5 as a strong performer in the web application firewall area - behind only Akamai and Cloudflare - and praised the company for its product road map, API security features, attack detection and adoption support.
"The vendor has a solid, if not particularly differentiating, vision focused on API security, automation, securing applications everywhere and simplifying security," Forrester's Sandy Carielli said in September 2022. "Those seeking a unified solution with great customer support should look at F5 Advanced WAF."
Gartner, meanwhile, in 2021 rated F5 as a challenger in web application and API protection, but downgraded them in 2022 to a niche player. The analyst firm praised F5 for its product strategy, ease of reporting, investment in managed services and flexible pricing, but criticized the vendor for a complex configuration, disjoined web application and API protection tools, and an immature cloud delivery model (see: Akamai, Cloudflare, Imperva Top App & API Defense Gartner MQ).
"The shift from on-premises WAF appliance vendor to cloud WAAP provider is proving challenging for F5," Gartner's Jeremy D'Hoinne and Adam Hils wrote in August 2022. "F5 has made slower progress than its leading competitors in terms of key capabilities such as bot mitigation, application security and API threat protection, as it has focused its efforts on rebuilding features for its new platform."