Finance & Banking , Identity & Access Management , Industry Specific
EU Is Set to Finalize Digital Wallet, Proposes Digital Euro
Supporters Seek to Take Transactions and Digital Identities Online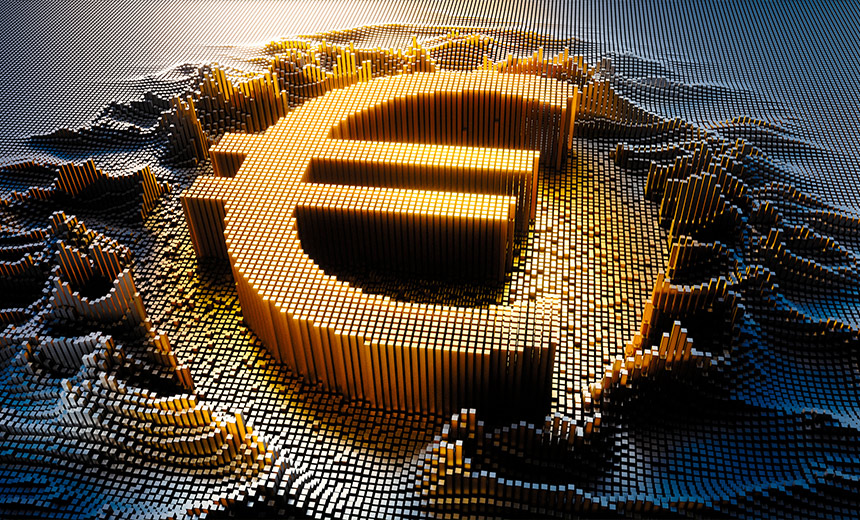 The European Union Council and the EU Parliament on Thursday reached a political agreement on the framework for a European Digital Identity, which would enable citizens to securely access a range of private and public services, such as paying utility bills, with a single online ID.
See Also: JavaScript and Blockchain: Technologies You Can't Ignore
Included in the proposal is a measure to obtain a "high assurance" level for a digital wallet that can be used by citizens as a national electronic ID. Although the use of a digital wallet would be voluntary, this latest legislative action ensures that citizens can sign up for one free of charge.
Lawmakers also agreed to adopt a common technical architecture and security standards for digital wallets across the EU and to ensure compliance with existing cybersecurity regulations. They expanded the definition of trusted service providers to include those that offer electronic ledger capabilities and require electronic attestations for approved service providers.
Thursday's legislative procedures took the proposal a step closer to finalization, which means approval by the European Council. If approved, all EU nations will be required to create a digital identity for their citizens by 2024.
"More work remains to be done but we are very close to finding a final agreement on the whole package," said Romana Jerković, Croatian politician and the supporter of the bill. "At its core, the primary objective of this legislation is to improve the everyday lives of EU citizens."
The latest development comes on the heels of a European Commission proposal Wednesday for a single currency, called the Digital Euro, that will be accepted across the EU. The new currency, issued by the European Central Bank, would "work like digital wallet," the commission said, but members did not clarify if the currency would be integrated with the EU's proposed digital wallet app.
Both the initiatives have faced criticism from lawmakers, and privacy experts fear the proposals would put citizens' digital security at risk.
Lawmakers removed unique identifiers from the digital wallet, citing snooping risks, but using the wallet for identity confirmation could displace the anonymity online users now have on the internet, said Patrick Breyer, a German politician and member of the Pirate Party.
Breyer urged the commission to store citizens' data in a decentralized manner, saying it would reduce the risk of hacks and identify theft.
Security expert Lukasz Olejnik warned that the Digital Euro poses privacy and cybersecurity risks in managing the massive logs of payment data. The commission claims the Digital Euro will be safer than cryptocurrency, but Olejnik said there are no guarantees.
"There is no real justification for the central bank's digital currency," he said. "This is another case when politicians, 'inspired' by new trends, want to 'do something.'"