The Election's Impact on Cybersecurity
Passage of Significant Infosec Bill in 2010 in Doubt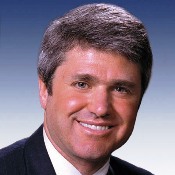 Rep. Mike McCaul, R-Texas, has done about as much as any House member can do in getting significant cybersecurity legislation enacted this year, except one thing: controlling the agenda when a vote will occur.

Asked earlier this year if and when a major cybersecurity would come up for a vote, McCaul replied in an interview: "I'm not in the majority so I can't draft the agenda." McCaul, co-chair of the House Cybersecurity Caucus, and his GOP colleagues can now draft that agenda, or at least in January, when Republicans become the majority party in the House of Representatives following Tuesday's election that put an end to the Democratic Party's four-year reign controlling the lower chamber.

The midterm election also diminished the Democrats majority in the Senate, where they'll still control key committees, and Tuesday's voting results could likely prevent any comprehensive cybersecurity legislation from becoming law this year despite the bipartisan nature of IT security.

Before the election, Sen. Thomas Carper, the Delaware Democrat who chairs a Senate subcommittee with cybersecurity oversight, said significant gains by the Republicans in November could thwart efforts to enact cybersecurity legislation this year. "If the Republicans are successful in picking up some seats, they might be less anxious to go in and pass much in a lame-duck session," Carper said in an interview. "If they should pick up a lot of seats, then I think they would be reluctant to really do much of anything. They'll just say, 'Well, we'll just wait and come back in January when there are stronger numbers, and then reengage.'"

Still, one way significant cybersecurity reforms could become law this year is if the Senate adopts the House version of the National Defense Authorization Act, which the lower chamber passed May 28 and contains a number of key cybersecurity provisions. A Republican filibuster in September blocked a vote on passage of the Senate version of that bill that included a provision unrelated to cybersecurity: repeal of the don't ask, don't tell law that bars gays from serving openly in the military. Congress usually passes the defense authorization bill, which primarily funds military project, so it's one of the few bills that likely could come up for a vote during a lame-duck session. There's no guarantee that should the defense bill be enacted, the robust cybersecurity provisions contained in the original version would remain in the final measure.

Both parties will assemble in several weeks to determine who will lead their respective caucuses and chair committees and subcommittees. When the majority shifts from one party to another, often - but not always - the ranking minority member becomes the panel's chair.

The House committees with the most sway over cybersecurity are Homeland Security and Oversight and Governmental Reform. The presumptive chairmen of Homeland Security is Peter King of New York and Oversight and Governmental Reform is Darrell Issa of California.

The current chairmen of those panels, Bennie Thompson, D-Miss., of Homeland Security, and Edolphus Towns, D-N.Y., would likely become the ranking members.

Neither King nor Issa have staked out leadership roles on cybersecurity, but the mere fact that they will chair committees with cybersecurity oversight makes them key players in any IT security bill before the 112th Congress.

McCaul is the ranking Republican on the Government Reform Subcommittee on Intelligence, Information Sharing and Terrorism Risk Assessment and is in line to be its chairman in January. Whether as chair of that panel or some other post, McCaul is expected to strengthen his leadership standing on cybersecurity when the House reconvenes in January. Besides his co-chairmanship of the House Cybersecurity Caucus, McCaul also co-chairs the Commission on Cybersecurity for the 44th Presidency, which has outlined a roadmap for federal cybersecurity.

In the Senate, the leadership of the panels with IT security oversight would likely remain the same, with Sens. Joseph Lieberman, ID-Conn., and Jay Rockefeller, D-W.Va., continuing, respectively, as chairmen of the Committees on Homeland Security and Governmental Affairs and Commerce, Science and Transportation.