EHR Adoption Reaches 100,000
Regional Centers Aiding in the Transition Process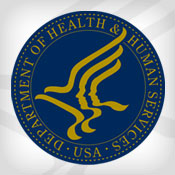 More than 100,000 primary care providers have signed up through regional extension centers to adopt electronic health records, according to the Department of Health and Human Services' Office for the National Coordinator for Health Information Technology.

A nationwide network of regional extension centers [RECs] was created through the Health Information Technology Economic and Clinical Health [HITECH] Act of 2009 to help jump start EHR adoption. These RECs provide guidance and resources to help eligible professionals make the transition from paper records to certified EHRs.

"Roughly one-third of the nation's primary care providers have committed to meaningfully using EHRs by partnering with their local REC," writes Mat Kendall, Director of the Office of Provider Adoption Support, in a blog post. "Momentum is building."

According to a statement issued by HHS, the 62 RECs focus on assisting primary care providers and those providers serving "traditionally medically underserved populations."

"The RECs are playing an integral role in helping providers on the path to EHR adoption," says Farzad Mostashari, MD, ScM, the Office of National Coordinator for Health Information Technology. "This compelling milestone demonstrates strong interest in adoption and meaningful use among community health centers, small practices, and rural providers that can lead to improvements in health and healthcare."

One-half of the providers committed to making the switch to certified EHRs are in small group practices or consortia of small group practices, the HHS statement explains. "The remaining providers focus on the underserved with 18 percent in community health centers, 11 percent in public hospitals, and 21 percent in other underserved settings, such as critical access hospitals, rural health clinics, and practices in medically underserved areas."

HHS is aiding in the transition process to EHRs, offering technical assistance programs such as RECs, as well as providing incentive payments through the Medicare & Medicaid EHR Incentive Programs to eligible providers and hospitals that adopt and become meaningful users of EHR technology, Kendall's blog post explains.

"Between the RECs and the incentive programs, now is the time that an unprecedented level of resources exist to help providers make the switch to EHRs," Kendall writes.

A complete map of all RECs can be viewed here.