Did Pornography Provision Doom NIST Makeover?
Political Squabble Over Energy Funding Victimizes NIST Restructuring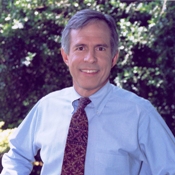 An attempt to amend a bill by cutting off the salaries of federal employees caught viewing pornography may have doomed the proposed restructuring of the National Institute of Standards and Technology.

House Democratic leaders withdrew Thursday the America COMPETES Reauthorization Act of 2010, which would have provided the first major structuring of the NIST in two decades, after some Republican lawmakers sought to cut funding for clean-energy technology, said bill sponsor Bart Gordon, who chairs the House Science and Technology Committee. The procedural move by the Republicans, known as a motion to recommit, included language to prohibit the paying of the salary of any federal employee disciplined for viewing pornography, Gordon said.

The bill, HR 5116, authorizes funding for an amalgam of engineering, research, science, technology and training programs, and passed the House committee two weeks ago with support from all Democrats and some Republicans. The floor debate on the measure that was to lead to a House vote began earlier this week.

One section of the bill provided for the NIST restructuring, which would have reduced to six from 10 the number of laboratories - the main research and development components at NIST - and promote the NIST director to undersecretary for standards and technology in the Department of Commerce.

Gordon issued a statement that said the procedural move by the Republicans would have cut funding for basic research programs on top of the 10.3 percent reduction made by the committee before advancing the bill to the full House. He characterized the pornography motion as a ruse. "We're all opposed to federal employees watching pornography; that is not a question; but that's not what this was about," Gordon said. "The motion to recommit was about gutting funding for our science agencies."