California CIO Tapped as DoD Top IT Exec
Teri Takai Picked as Assistant Secretary of Network and Information Integration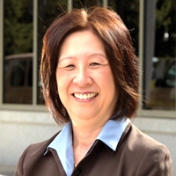 Here's one rumor that turned out to be true: California Chief Information Officer Teresa Takai will become the next Defense Department CIO pending Senate confirmation.

President Obama Monday nominated Takai to be the Defense Department's assistant secretary of network and information integration and CIO.

Word has been circulating around Washington for more than one month that Takai, known to her friends as Teri, would be tapped for the Defense job. She would replace John Grimes, who resigned a year ago. Cheryl Roby has been serving as acting CIO.

Takai has served as California's CIO, a cabinet level position, since December 2007. Previously she served as CIO and director of Michigan's Department of Information Technology for four years. Takai worked for 30 years at Ford Motor Co., where she led the development of the automaker's IT strategic plan.

Takai earned a Master of Arts degree in management and a Bachelor of Arts degree in mathematics from the University of Michigan.