DeSalvo to Maintain ONC Leadership Role
But She Won't Run Day-to-Day Operations
This story has been updated.
See Also: Live Webinar Tomorrow | Cyber Resilience: Recovering from a Ransomware Attack
Late last week, Karen DeSalvo, M.D., was promoted to acting assistant secretary of health at the Department of Health and Human Services, with a mission to help in the department's Ebola response. This week, the Office of the National Coordinator for Health IT clarified that DeSalvo will be "maintaining" her leadership of ONC as well.
The news on Oct. 24 of DeSalvo's apparent exit from ONC followed the recent exodus of several other top officials from the agency, which oversees HITECH Act program policy and standard setting, kicking off concern among some industry stakeholders about the direction ONC will take with evolving information systems interoperability plans, including privacy and security issues.
A day after it was revealed that DeSalvo was named to a new role at HHS, ONC also disclosed that deputy national coordinator, Jacob Reider, M.D., would be leaving in mid-November (see ONC's DeSalvo To Focus On Ebola Response).
The departure of Reider closely followed other key ONC leaders exiting in recent months, including Joy Pritts, chief privacy officer, who left in July after about four years at ONC; Doug Fridsma, chief science officer, who's taking on the CEO post at the American Medical Informatics Association; Judy Murphy, chief nursing officer, who has joined IBM Healthcare Global Business Services; and Lygeia Ricciardi, director of the consumer ehealth program.
ONC's new chief privacy officer, Lucia Savage, most recently an attorney at insurer United Healthcare, started last week.
Following DeSalvo's HHS promotion, Lisa Lewis, ONC's chief operating officer, was named acting national coordinator.
Blog Offers Clarification
In an Oct. 28 blog written by DeSalvo and Lewis, the pair say, "Dr. DeSalvo will serve as Acting ASH while maintaining her leadership of ONC. Importantly, she will continue to work on high level policy issues at ONC, and ONC will follow the policy direction that she has set. She will remain the chair of the Health IT Policy Committee; she will continue to lead on the development and finalization of the Interoperability Roadmap; and she will remain involved in meaningful use policymaking. She will also continue to co-chair the HHS cross-departmental work on delivery system reform."
The blog also notes: "Lisa Lewis will provide day to day leadership at ONC. Lewis served as acting principal deputy national coordinator before Dr. DeSalvo joined ONC, so she has had experience with all parts of our work. She will lead our extremely talented and very strong team during Dr. DeSalvo's deployment to the Office of the Assistant Secretary for Health."
In the blog, DeSalvo and Lewis also note: "ONC is far more than one or two leaders. The team of ONC is personified in each and every individual - all part of a steady ship and a strong and important part of HHS' path toward delivery system reform and overall health improvement."
ONC's Role
ONC, a unit of HHS, coordinates nationwide efforts to implement electronic health records as well as the secure electronic exchange of health information. It takes a lead role in developing guidelines for programs under the HITECH Act, including the electronic health records incentive program, also called the "meaningful use" program. That entails setting security and privacy requirements.
As HITECH funding winds down, ONC has said it plans to focus on the issue of interoperability of healthcare information systems to help ease the secure national exchange of data.
In Flux
Some industry insiders say the recent changes at ONC are unsettling.
"I have significant concerns on the effectiveness or progress ONC can make in developing and setting policy decisions during the period the office is without a permanent, full-time leader," says David Holtzman, vice president of compliance at security consulting firm CynergisTek.
"While ONC has a number of veteran career staff leading the organization who are passionate in their mission, there has been a significant 'brain drain' from the organization, and many important policy and technical leadership positions are unfilled," says Holtzman, a former senior adviser at the HHS Office for Civil Rights.
John Halamka, M.D., CIO at Beth Israel Deaconess Medical Center in Boston, and co-chair of the HIT Standards Committee that advises ONC, says he believes "the private sector will take on a greater role accelerating interoperability, given the alignment of incentives provided by the Affordable Care Act." Without interoperability of health data and systems, accountable care organizations will find it difficult to measure quality, control costs or improve efficiency, Halamka contends. ACOs are groups of healthcare providers in a region who work together to better coordinate care provided to Medicare patients.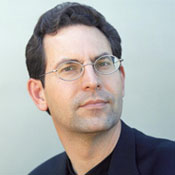 John Halamka
"ONC will still have a valuable role as a convener for standards harmonization and will drive the HIT policy agenda," Halamka says.
Looking Ahead
Despite the personnel changes, ONC's federal advisory panels are continuing their work. That includes the Privacy and Security Workgroup that advises the HIT Policy Committee.
At the workgroup's Oct. 27 meeting, Chair Deven McGraw and Co-Chair Stanley Crosley laid out the potential privacy and security issues related to big data that the workgroup is likely to examine in the weeks ahead. Those include safeguarding patient privacy when genomic information, for instance, is used for secondary purposes such as research.
Meanwhile, Dixie Baker, senior partner at consulting firm Martin, Blanck and Associates, says the HIT Standards Committee's Transport and Security Standards Workgroup, which she chairs, is also close to finalizing its work plan for coming months.
"I'm very supportive of the general direction ONC is going right now, as we move beyond meaningful use toward the vision of a health system where health information is easily accessible and interpretable, for those with legitimate need and authorization, and where objective measurement drives both payment systems and medical knowledge," she says.
ONC recently presented to its advisory workgroups 11 requirements for a "learning health system," where accurate and evidence-based information helps ensure the right individual receives the right care at the right time to increase healthcare quality, lower costs and improve population health, she notes.
"Seven of the 11 were directly related to privacy and security. That seemed to me to send a clear message that privacy and security are key enablers for the learning health system, and not just a compliance consideration," Baker says.