Cybersecurity Directorate Coming
Obama Suggests Creation of White House Cyber Office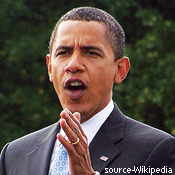 President Obama issued a statement Tuesday that suggests he will create a directorate to oversee federal government cybersecurity policy within the White House.

Obama announced the consolidation of separate White House staffs supporting national security and homeland security and counterterrorism into a single unit, known as the National Security Staff under the direction of national security advisor.

"The establishment of new directorates and positions within the National Security Staff (will) deal with new and emerging 21st century challenges associated with cybersecurity, WMD terrorism, trans-border security, information sharing and resilience policy, including preparedness and response," Obama said.

"These decisions reflect the fundamental truth that the challenges of the 21st century are increasingly unconventional and transnational, and therefore demand a response that effectively integrates all aspects of American power," the president said.

The statement did not outline how cybersecurity will be directed from the White House, but Press Secretary Robert Gibbs said details will be announced on Friday. "The administration recognizes the very serious threats public and private sector networks face from cybercrime and cyberattack," Gibbs said at a press briefing on Tuesday. "Recognizing these threats, the president has elevated cybersecurity to a major administration priority, undertaking the early comprehensive interagency review."

Later, in the briefing, Gibbs referenced the 60-day study conducted by adviser Melissa Hathaway vetting federal government cybersecurity policy: "The administration is also committed to establishing the proper structure within the government to ensure cybersecurity issues continue to receive top-level attention and enhanced coordination. The report is an important first step towards securing our nation's cyber infrastructure."

A new cybersecurity adviser would have the most comprehensive mandate granted to such an official to date and will probably be a member of the National Security Council, but will report to the national security adviser as well as the senior White House economic adviser, according to a report Tuesday in The Washington Post.