CNCI Budget Request Set at $3.6 Billion
White House to Release Unclassified Summary of the Initiative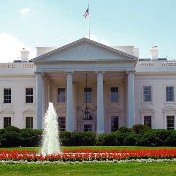 The Comprehensive National Cybersecurity Initiative, a legacy of the Bush White House, is alive and well in the Obama administration.
The total budget request for the CNCI for fiscal year 2011, which begins Oct. 1, is about $3.6 billion.
Since its inception in January 2008, when President George W. Bush signed a presidential directive, much of the CNCI operations and its budget have been classified, but the Obama administration will soon release an unclassified summary of the initiative as part of the White House's goal to increase transparency in government.
The Obama administration on Monday released its $3.8 trillion budget, which explained the budget through a series of fact sheets for each cabinet department. The fact sheet for the Department of Homeland Security revealed a small portion of overall federal government cybersecurity spending, including a proposed budget of $364 million for DHS's National Cybersecurity Division and the CNCI. The DHS fact sheet didn't provide a specific breakdown, but it's likely that some or all of the $364 million is incorporated into the larger $3.6 billion CNCI spending plan.
The CNCI involves a number of cybersecurity programs, mostly overseen by DHS and the National Security Agency. One CNCI program is the Trusted Internet Connections, or TIC, with the aim of reducing to fewer than 100 the connections between federal IT networks and the Internet; fewer connections are seen as making the flow of traffic easier to monitor. The Einstein intrusion detection and prevention programs also are CNCI components as is an initiative to curtail security risks in global supply chains. Other elements of CNCI include situational awareness, digital counterintelligence, cyber education and research and development.