CMS Names New CIO, COO
Agency Is Responsible for HealthCare.gov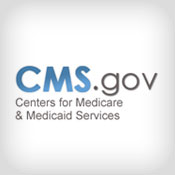 The Centers for Medicare and Medicaid Services has named a new chief information officer and a new chief operating officer to replace two top leaders who departed late last year in the aftermath of the agency's troubled HealthCare.gov Obamacare website launch. Among the concerns raised about the site was insufficient security testing.
See Also: Live Webinar | Breaking Down Security Challenges so Your Day Doesn't Start at 3pm
CMS is the agency within the Department of Health and Human Services responsible for the HealthCare.gov site, which facilitates the health insurance exchanges for 36 states that chose not to run their own online insurance marketplaces under the Affordable Care Act.
In a Jan. 10 memo sent to staff, CMS administrator Marilyn Tavenner announced "the permanent appointments of two members of the CMS leadership team." Those named were Dave Nelson as CIO and director of the office of information systems and Tim Love as COO.
"Dave brings deep experience both as a manager and technologist to this critically important position," Tavenner wrote in the memo, a copy of which was obtained from CMS by Information Security Media Group.
Nelson, who joined CMS 10 years ago, was named acting CIO at CMS in November after the agency's previous CIO, Tony Trenkle, stepped down. As the CIO, Trenkle provided oversight and leadership to CMS' $2 billion annual expenditures on IT products and services, including IT to support HealthCare.gov.
Previously, Nelson was acting director for the office of enterprise management and director for the data analytics and control group for the Center for Program Integrity at CMS. Before joining CMS, Nelson worked in the private sector, including co-founding two broadband development companies providing access to underserved U.S. markets, according to Tavenner's memo. Nelson has also been "VP of operations for an IT development and telecommunications firm where he managed commissioning of several hundred satellite earth stations in 50 countries across Europe," she wrote.
New COO
In his new position as COO, Love replaces Michelle Snyder, who retired on Dec. 31 (see: Another CMS Official Steps Down).
As COO, Snyder was in charge of the agency's day-to-day activities, and technology experts who built HealthCare.gov reported to her, the New York Times reported. In late September, shortly before the website was launched, Snyder signed an internal memo acknowledging that security controls for the website had not been fully tested and recommending a plan to reduce the risks, according to the Times.
The departures of Trenkle and Snyder from CMS late last year came after a series of congressional hearings probing the problems with the HealthCare.gov launch. In addition to the many technical woes that initially affected the accessibility and functionality of HealthCare.gov, members of Congress and others criticized the lack of an end-to-end security analysis and test before its Oct. 1 launch (see: Experts Answer Obamacare Questions).
Love, who has worked in the federal government for nearly 30 years, has been at CMS for the last 22 years, most recently as CMS' deputy COO.
Also during his tenure at CMS, Love served in a range of other leadership positions, including CIO; director of the office of research, development & information; senior policy advisor in the White House office of health reform; deputy director for Medicare Parts C&D in the Center for Medicare; and acting deputy director for operations in the innovation center, Tavenner noted in her memo.
Other Changes
In addition to the recent leadership changes in the wake of HealthCare.gov's rocky start, CMS also recently announced a change in the contractor leading the federally facilitated health insurance exchange website. CGI Federal is being replaced as lead contractor for HealthCare.gov by Accenture, CMS said in a Jan. 11 statement.
"As CMS moves forward in our efforts to help consumers access quality, affordable health coverage, we have selected Accenture to become the lead contractor for the HealthCare.gov portal and to prepare for next year's open enrollment period," the statement says.