CIA Website Back Up After DDoS Attack
Anonymous Claims It Darkened Intel Agency Website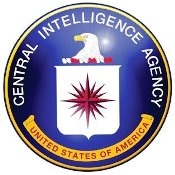 The Central Intelligence Agency website, taken down by what seemed to be a distributed denial of service attack on Friday, Feb. 10, was functioning as the new workweek began.

The hacking collective known as Anonymous claimed in a Twitter posting under the moniker @YourAnonNews that it launched the attack, writing: "CIA TANGO DOWN." Anonymous didn't give a reason why it attacked the website.

As of Monday (Feb. 13) evening, the CIA had not responded to our query about the attack. On Friday, a CIA spokeswoman told CNN that the agency was aware of the problem and was working to resolve it.
Other Recent Hacks
Last week, Anonymous and associated hacking groups targeted police departments and associations, disrupting access to websites and leaking personally identifiable information of police officers.
Victims included the Boston Police Department, West Virginia Chiefs of Police Association and Wisconsin Chiefs of Police Association.
Anonymous Brazil on Feb. 1 continued its campaign against several of Brazil's top financial institutions, in an operation known as #OpWeeksPayment on Twitter. Banks affected with distributed denial-of-service attacks included Banco Bradesco and Banco do Brasil.
See Also: Live Webinar | OT Cybersecurity Strategies for Executives