Critical Infrastructure Security , Cyberwarfare / Nation-State Attacks , Fraud Management & Cybercrime
Chris DeRusha Named Federal CISO
DeRusha Worked in Obama's Administration as a Cybersecurity Adviser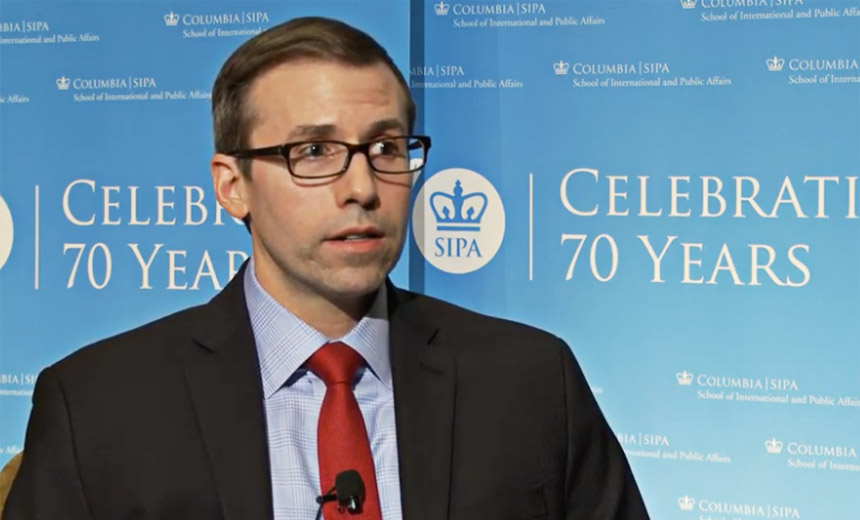 Former Obama cybersecurity official Chris DeRusha has been appointed federal CISO by the Biden administration after having served as CISO for the Biden campaign.
See Also: Live Webinar | Cyber Resilience: Recovering from a Ransomware Attack
The White House has not put out an official statement on the appointment, but acting federal CIO Maria Roat tweeted a greeting to DeRusha on Tuesday.
Welcome aboard Chris DeRusha, our new Federal CISO! @ciodotgov

— Maria Roat (@RoatMaria) January 26, 2021
DeRusha's position, which falls under the Office of Management and Budget, entails serving as the federal government's lead cybersecurity strategist, and he will act as the liaison between the White House and the departments of Homeland Security and Defense, the Office of the Director of National Intelligence and agencies' CISOs for all federal cybersecurity activities (see: 10 Facts About New Federal CISO Position).
In addition to serving on the Biden campaign team, DeRusha was a member of the Biden-Harris transition team, working on its technology strategy. From 2009 to 2015, he served as a cybersecurity strategist at the Department of Homeland Security. He also served as an adviser to the deputy under secretary for cybersecurity and as a special assistant to the deputy secretary for cybersecurity.
Filling Out the Cyber Team
DeRusha is Biden's most recent cybersecurity appointment, joining Anne Neuberger, who was appointed to the new position of deputy national security adviser for cyber and emerging technology on Jan. 8; Michael Sulmeyer, who was named on Jan. 18 to the position of senior director for cyber; and Rob Joyce, who on Jan. 19 was named director of the NSA's Cybersecurity Directorate.
Additionally, the U.S. Senate on Jan. 20 approved Avril Haines as director of national intelligence.
Former Federal CISO Camilo Sandoval
Former President Donald Trump's federal CISO, Camilo Sandoval, caused a major stir in November 2020 when he left his post, taking a two-week leave of absence to help investigate claims made by Trump of wide-scale voting fraud during the recent election (see: Federal CISO Criticized for Investigating Voter Fraud).
Sandoval had held the federal CISO position for less than two weeks when he decided to leave and was not replaced during the remainder of Trump's presidency.
At the time, Sandoval told The Washington Post he would be working on the Voter Integrity Project, a group that was analyzing ballot data and attempting to substantiate the president's claims of election fraud.