Endpoint Security , Hardware / Chip-level Security
China Bans Micron Chip Sales
Micron Says It Is Surprised by the Chinese Cyberspace Administration's Decision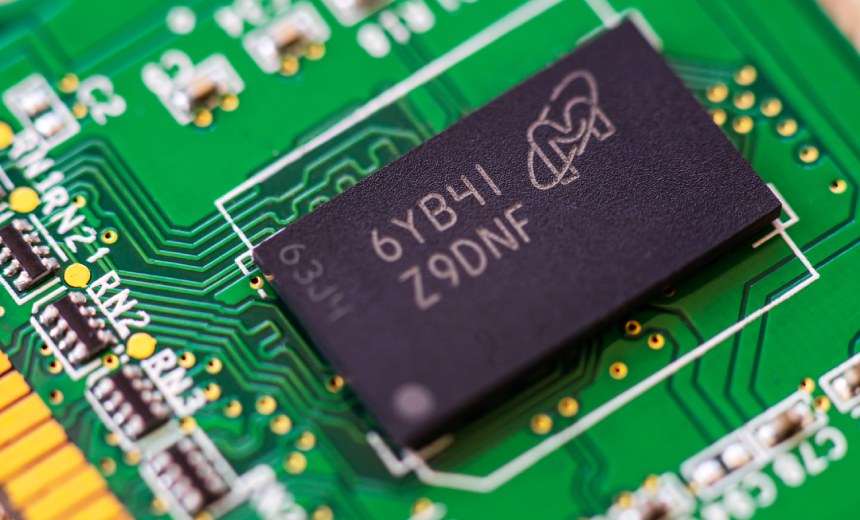 China's cybersecurity agency on Sunday banned sales of U.S. chipmaker Micron's products following a cybersecurity review that revealed "relatively serious security issues."
See Also: Live Webinar | Cutting Through the Hype: What Software Companies Really Need from ASPM
The Cyberspace Administration of China said Micron's products featured potential security issues after initiating a review in March.
Micron Chief Financial Officer Mark Murphy said during a conference on Monday that the company had not anticipated the decision. "We remain unclear as to what concerns exist and have received no complaints from our customers in China," Murphy said. The company said in a filing with U.S. regulators that it is evaluating the fallout to revenue.
The decision is the latest in an escalating series of national security-driven moves by Beijing and Washington, D.C., to restrict the market access of their trans-Pacific rival. The Biden administration in October severely restricted Chinese access to high-end chips necessary to power artificial intelligence. The administration also is attempting to prevent China from recreating the chips domestically by blocking exports of manufacturing components, including design software. In March, it proposed a rule that would prevent recipients of a U.S. domestic manufacturing subsidy program from investing in China.
China has long attempted to surpass Western rivals in technology development, unleashing sustained cyberespionage campaigns and forced technology transfers. U.S. Secretary of State Antony Blinken in October characterized global affairs as reaching the end of the post-Cold War era and beginning "an intense competition underway to shape what comes next. And at the heart of that competition is technology."
Micron earned $3.3 billion from product sales of device memory and storage products in mainland China in 2022, making it the company's third-largest market after the United States and Taiwan.
Micron operated in China for over 20 years but is scaling down its presence there. The company shut the DRAM Engineering Group out of its Shanghai Design Center in late 2022, not long after the White House welcomed the company's $100 billion long-term investment in chip manufacturing in upstate New York.
The company on May 17 also announced that its fab in Hiroshima, Japan, would use its cutting-edge extreme ultraviolet technology to manufacture the next generation of dynamic random access memory.