Electronic Healthcare Records , Fraud Management & Cybercrime , Fraud Risk Management
CEO Pleads Guilty in Fraud Case Involving HIPAA Violations
Hospice Owner Among 15 Charged in Healthcare Fraud Conspiracy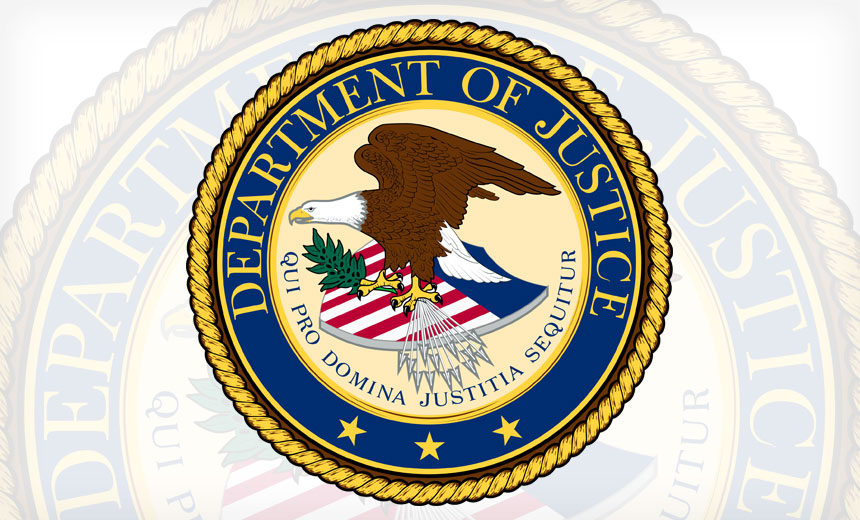 The former CEO and co-owner of two hospice agencies has pleaded guilty in a multimillion-dollar fraud conspiracy case that involved gaining unlawful access to patients' electronic medical records to identify and recruit Medicare and Medicaid beneficiaries for hospice care - whether or not they were terminally ill.
See Also: LIVE Webinar | Stop, Drop (a Table) & Roll: An SQL Highlight Discussion
The Department of Justice says Bradley J. Harris, former CEO of hospice companies Novus Health Services and Optimum Health Services, pleaded guilty to healthcare fraud and conspiracy to commit healthcare fraud. He faces up to 14 years in federal prison; sentencing is slated for Aug. 3.
Harris admitted that he and co-conspirators violated HIPAA by illegally accessing medical records to recruit hospice care beneficiaries, court documents show.
Ten other defendants in the case – including Harris' wife Amy, Novus marketing executives and several nurses and doctors - have also already pleaded guilty, and four others are slated to go to trial on April 5, a Justice Department spokeswoman says. None of those who pleaded guilty have been sentenced.
How the Scheme Worked
Prosecutors say Harris admitted that from 2012 to 2016, he billed Medicare and Medicaid for hospice services that were not provided, were not ordered by a medical professional or were provided to patients who were not actually eligible for hospice care.
Harris also admitted that he used blank, pre-signed prescriptions for controlled substances to dole out potent pain medications to patients without the guidance of a medical professional, court documents show.
Harris, a certified public accountant, did not have any medical licenses.
In his plea agreement, Harris admitted that two of his co-conspirators – both doctors - frequently certified that hospice patients faced terminal illnesses without actually examining the patients in person. The doctors were paid about $150 for each false order they signed, prosecutors say.
Accessing Patient Records
Court documents indicate Harris admitted that in the summer of 2014, he realized he could avoid exceeding Medicare caps for hospice patient care by enrolling an influx of first-time hospice patients.
So, Harris negotiated an agreement with a co-defendant's company, Express Medical Center, that allowed him to access confidential electronic medical records of potential Novus hospice patients in return for using Express Medical for laboratory services and home health visits.
"Harris and other Novus staff then called on individuals that had at some point been patients of Express Medical to recruit them for Novus hospice services, regardless of whether they were eligible to receive benefits," prosecutors say. Court documents say Harris logged into hundreds of patients' records using the account login credentials of co-defendants.
Several instances of Harris accessing patients inappropriately were documented in the court documents.
For example: "On Dec. 13, 2014, Bradley Harris texted Melanie Murphy [a Novus marketing executive and one of the alleged co-conspirators] to complain that he was having trouble logging into the database as Syed Aziz [a physician and Novus medical director]. Melanie Murphy texted, 'Like I literally just did it. I just logged in to sign orders. Hang on.' Bradley Harris texted back, 'Please make it [password] like everyone else.'"
Once Medicare or Medicaid beneficiaries were identified as potential Novus hospice patients, the co-defendants would visit the patients and have them or their agents sign paperwork to obtain Novus hospice services, the court documents show.
In some cases, Harris' wife "would falsely tell a beneficiary that she was from their insurance company or worked for their doctor, and was recommending Novus hospice in that capacity," the documents say.
"After an admission was complete, [defendants] would sign a certificate of terminal illness indicating that they had determined that the beneficiary was eligible for hospice services regardless of whether this was true or not, and in violation of Medicare regulations."
Bradley also was allowed access to patient electronic health records to create and sign physician orders for services that had not been performed or had not been performed by the medical directors, prosecutors add.
When the Department of Health and Human Services' Center for Medicare and Medicaid Services suspended Novus based upon credible allegations of fraud, "Harris simply transferred patients from Novus to a new company," court documents say. That new hospice company, Optimum Health Services, used Novus staff and transferred hospice reimbursements back to Novus, Harris said.