A Year of Cybersecurity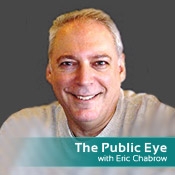 GovInfoSecurity.com's growth has been rapid and spectacular. Traffic - in terms of page views, sessions and individuals site visitors (many of whom have registered) - has soared more than 10 fold since our first month. We're attracting a strong following of information security specialists and others not only in Washington but across the country, including those protecting IT systems of local and state governments.
What's driving our success is the strong content we produce. Our news articles and analyses, blogs and podcast interviews have attracted an expanding readership of people in and out of government who want to know what's happening with government information security, compliance and privacy issues.
Our launch couldn't have been better timed, coinciding with the Obama administration's 60-day Cyberspace Policy Review and the introduction of several key IT security bills.
Our launch couldn't have been better timed, coinciding with the Obama administration's 60-day Cyberspace Policy Review and the introduction of several key IT security bills.
And, our coverage caught notice the cybersecurity policymakers, practitioners and thought-leaders.
Nearly every major player in government cybersecurity has talked to us. We interviewed Howard Schmidt before President Obama tapped him to be White House cybersecurity coordinator, and then again after he took office, one of only a few media outlets to be granted a one-on-one interview with the special assistant to the president. Vivek Kundra, the Federal chief information officer, and Philip Reitinger, the top Department of Homeland Security IT security official, also have had sit-down chat with us. We've spoken several times with Melissa Hathaway, who led the 60-day Cyberspace Policy Review.
On Capitol Hill, we've interviewed key lawmakers who are shaping government cybersecurity policy, including Sen. Tom Carper, sponsor of a bill to update FISMA, and Reps. James Langevin, chairman of the House Cybersecurity Caucus, and Dan Lipinski, sponsor of the Cybersecurity Enhancement Act of 2010.
In the past year, we conducted interviews with more than 60 key players and influencers on government information security, including those in civilian and defense agencies and the National Security Agency. We haven't forget IT security leaders in local and state governments, such as CISOs Wil Pelgrin of New York State and Mark Weatherford of California.
We've touched base with the leading private-sector thinkers, including James Lewis of the Center for Strategic and International Studies, who is the project lead of the Cybersecurity for the 44th Presidency Commission, which served as a blueprint for the Obama administration's cybersecurity initiative.
Our series called The Influencers have featured people in government cybersecurity who have made a difference, such as State Department CISO John Streufert (who also was an interview subject) who has introduced real-time metrics in tracking IT security.
We've also prsented the Experts Voice in our blogs, with contributors such as Karen Evans, who served as the highest ranking IT official in the Bush administration, and forensic expert Eric M. Fiterman, a one-time FBI agent.
Fittingly, this week we're posting an interview we conducted last week with Gregory Wilshusen, the Government Accountability Office's director of information security issues. Wilshusen - whose audits and comments are closely followed in Congress and elsewhere - was among our first podcast interviews.
Thanks you for making our first year a success, and keep on riding with us in year two as we expand into new territories, including research, training and events.