Year of the Cloud: 2011, Not 2010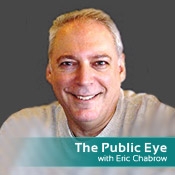 Federal CIO Vivek Kundra's efforts to get widespread adoption of cloud computing in the federal government may meet some resistance this year as the government addresses security challenges.
That's the prognostication of IDC Government Insights, the government IT research firm, which says in its 2010 prediction report:
"Cloud computing - shared and private - will get a reality check for government implementation in 2010 as it is not ready for prime time, but will be ready for 2011 as a result."
Government Insights sees cloud computing emerging this year as a flexible style of IT infrastructure, providing software, IT services and other technologies in a subscription-type manner. But barriers exist to block any widespread implementation this year.
"Legitimate concerns over things such as the security of cloud services ... may slow adoption."
Government Insights characterizes 2010 as the year the federal government gets serious about cybersecurity.
Among its predictions regarding cybersecurity:
With President Obama naming Howard Schmidt as the White House cybersecurity coordinator, the government will make significant strides in a coordinated security strategy.

Greater focus on configuration management, zombie control, servers lock downs, egress filtering, move to thin-client and improved pattern recognition for network traffic.

Congress will enact laws and prosecutors will step up lawsuits to go after spammers and malware installers.

The cybersecurity coordinator will begin to focus attention on new Internet protocol, perhaps IPv7, to address improperly addressed data packets.

Government Insights also sees slower growth in federal IT spending in 2010, to $75.7 billion from $73 billion, a 3.7 percent increase. Last year, government IT spending grew b 8.3 percent from $67.4 billion in 2008.

Worldwide, Government Insight says, only utilities (7.3 percent) and healthcare (6.2 percent) will see higher IT spending growth than government (3.9 percent). Banking (1.2 percent) is predicted to have the smallest growth in IT spending.