Would You Hire Mark Zuckerberg as Privacy Officer?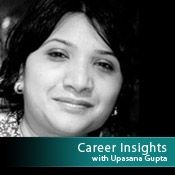 You've seen young professionals come in to interview before, but this young man isn't just like all the rest; he's actually an Ivy League dropout.
So why interview him? Because this college dropout isn't just your run-of-the-mill, trying-to-find-himself kind of 20-something. Mark Zuckerberg is a super-smart individual who invented a tech phenomenon that became the world's largest social network, Facebook.
Zuckerberg does not even qualify to meet the primary job responsibility of a privacy officer, which is to control how client data is managed and used.
Today, Zuckerberg is 26 years old and just passed Steve Jobs to become the 35th richest person on the Forbes 400 list.
So, given what you know, would you hire Zuckerberg to be your privacy officer?
The likely answer: No. And this is because you have done your homework on the candidate and know that Zuckerberg does not even qualify to meet the primary job responsibility of a privacy officer, which entails controlling how client data is managed and used.
A qualified candidate needs to formulate plans and policies to manage a privacy program that is focused on protecting personal information and information systems from unauthorized use, access, disclosure or sharing. The candidate needs to maintain current knowledge of applicable federal and state privacy and security laws and accreditation standards, as well as monitor advancements in information privacy technologies to ensure organizational adaptation and compliance.
More, a privacy officer must work effectively with vendors, consultants and other third parties to improve privacy and security within the organization. Collaborate with legal counsel and management to ensure the organization has and maintains appropriate privacy and confidentiality consent, authorization forms and information notices and materials reflecting the organization's legal practices and requirements.
Unfortunately, in the case of Zuckerberg, you've seen a different story unfold. Privacy concerns, security issues, social media threats, personal identities and information sold. And all too often Facebook is somehow tied to stories of breaching the confidence of the hundreds of millions of users who have profiles on the ever-popular social networking site.
First on the list is the latest privacy breach via popular third-party applications such as FarmVille, Mafia Wars and many others that transmit user information to Internet tracking and advertising companies.
The Wall Street Journal reported recently that their own investigations into Facebook uncovered that many of the popular third-party applications have been providing access of personal information to dozens of advertising companies. This issue is said to affect tens of millions of profile users on Facebook, including those users who have opted to use the strictest of privacy settings. In those cases, only the names of the users were given, but if a user did not use the highest level of security, the Facebook ID could also give any information that is set to "everyone" including age, address, occupation and any posted pictures.
The company says it has disabled thousands of applications for violating its policies. It is, however, unclear how many, if any, of those cases involved passing user information to marketing companies.
Since Facebook launched in 2003, it has been hit with a string of controversies over privacy. In May, privacy concerns swirled around Facebook again after an employee of a firm called Skull Security compiled and released personal data on more than 100 million Facebook users, about one-fifth of the site's membership.
After a series of complaints from some users and privacy advocates, the company made wholesale changes to its privacy settings. Zuckerberg himself apologized to users, saying that some of the site's privacy settings had become too complicated for the average user to understand.
Despite the changes, the privacy issue continues to dog Facebook. Which brings me back to my original question: Would you hire Mark Zuckerberg as your privacy officer? Why or why not? What truly makes a good privacy officer?
For more information on social media protection and privacy tips, please refer to these pieces: