Would-be "Czar" at Peace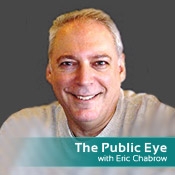 Melissa Hathaway, the would-be cybersecurity "czar" - a term she detests - who wasn't, is pleased to be gone from the nearly non-stop job of advising the president on all matters cybersecurity.
Hathaway, who spent 70 straight 12-to-15-hour days conducting the administration's so-called "60-day" cybersecurity review, says she never thought she was a serious candidate for the job of White House cybersecurity coordinator, the still-vacant post created last May and revealed in a cybersecurity speech made by President Obama. In an interview with Federal News Radio, the one-time White House acting senior director for cybersecurity said:
"I knew when the president gave his speech I wasn't going to be named. There were number of people were being considered including myself. There were number of people on a list to be considered and we all had different backgrounds and experiences coming into the evaluation criteria."
Work-life balance, not getting the cybersecurity coordinator's job, is why she left government.
"I never thought about spending more than two years and I spent two-and-a-half years in government. There were a number of factors that played into my decision to leave, most of which was my family. I have two young boys who are 8 and 9 and I missed a lot in their lives."
Hathaway resigned in August, and earlier this month began a new job at Harvard Kennedy School's Belfer Center for Science and International Affairs as a senior adviser to its cybersecurity initiative. Hathaway's work at Belfer will focus on developing a better understanding of the policy gaps in international relations as they relate to cybersecurity. She will publish at least two papers and plans to contribute to classes at Harvard Kennedy School and Harvard Law School. She also has her own consultancy.
"As I started to look at what was going to be required going forward, I thought I would be more effective from the private sector and being able to work on many of the recommendations we made in the cyberspace review but from a different vantage point."
And, she'll have a balanced life in the real world.