Will Shady RAT Be on Biden's Chinese Agenda?
Vice President Heads to Beijing to Calm Nerves About U.S. Economy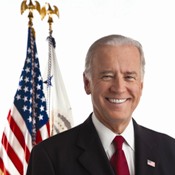 Will cybersecurity be on the agenda when Vice President Biden visits Chinese government and business leaders on this roadtrip to Asia this week? Perhaps, but unlikely.
Biden leaves Tuesday for China as well as Japan and Mongolia, with the primary aim of the trip to smooth Washington's relationship with Beijing after China's blunt critique of America's fiscal policy.
In a briefing Monday on the trip with top Biden national security advisers, a reporter brought up last week's McAfee study that concludes a "state actor" was behind a 5-year-plus cyberattack against scores of global governments and businesses. Though McAfee didn't identify the culprit, others have fingered China as the apparent suspect (see Is China the Nation Behind Shady RAT? ). The reporter asked:
"Will the issue of cybertheft and phone hacking come up in the wake of the McAfee study last week?"
National Security Staff Senior Director for Asian Affairs Daniel Russel responded:
"I won't comment on a specific report, but I will say that cyberspace is global, and both the U.S. and China are major users of cyberspace, and we therefore both have real vulnerabilities. And, as a result, we began under the strategic and economic dialogue, conversations with the Chinese, which we can discuss cybersecurity issues and enhance our understanding of our respective systems in order to promote cooperation in addressing both incidents and in-system protections."
Would the vice president, who'll be trying to calm Chinese political and business leaders' nerves about the stability of the U.S. economy. raise the suspicion of some that China is the hacker behind Shady RAT? Doubtful.