Who Needs a Cybersecurity Czar?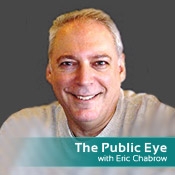 Federal CIO Vivek Kundra appears to be heeding the advice of his predecessor, Karen Evans.
In one of her GovInfoSecurity.com blog posts, entitled Don't Waste Time Waiting for Cyber Czar, Evans wrote:
"If agency CIOs and CISOs are awaiting the appointment of the cybersecurity coordinator to get their marching orders, they're wasting time."
Kundra and two colleagues on the Federal Chief Officers Council - Navy CIO Robert Carey and Justice CIO Vance Hitch (co-chairs of the council's Information Security and Identity Management Committee) - announced this week the formation of a taskforce to develop new information security performance metrics that focus on outcomes.
In announcing the taskforce membership, one name was clearly missing, that of the White House cybersecurity coordinator. Of course, that post remains vacant despite a pledge by President Obama more than four months ago to appoint a senior cybersecurity adviser.
But the threat to federal IT assets posed by those in cyberspace, like life itself, goes on, and the need for a cybersecurity coordinator to, well, coordinate the development of new metrics isn't needed. Besides, not everything dealing with cybersecurity requires a cybersecurity "czar."
I'm sure Kundra and team would have formed the taskforce even without Evans' wise counsel. Let's just say that great minds think alike.