White House Breach: When It's News
News Connotes the Unusual; Breaches, Sadly, Aren't Atypical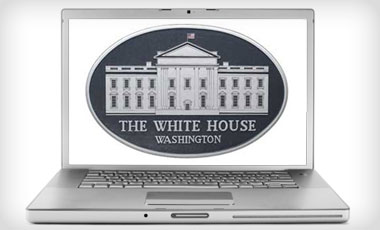 News services have picked up a story published over the weekend that hackers linked to the Chinese government broke into the computer network of the White House Military Office. The White House confirms that it identified a spear-phishing attack against an unclassified network, isolated the targeted system from the network and determined no data have been exfiltrated.
See Also: Zero Trust Webinar: Research Insights Exploring the Actionable, Holistic & Integrative Approach to Security
What makes this story ordinary, sad to say, is that such digital assaults happen all the time, a fact a White House official voluntarily points out. "These types of attacks are not infrequent, and we have mitigation measures in place," White House Press Secretary Jay Carney says.
Indeed, American military systems are probed thousands of times a day, and that piece of information isn't new. In 2010, then-Defense Deputy Secretary William Lynn III said [see Defense Dept. Outlines New Infosec Approach]:
"The threat to our computer networks is substantial. They are scanned millions of times a day. They are probed thousands of times a day. And we have not always been successful in stopping intrusions. In fact, over the past several years we have experienced damaging penetrations."
The threat from China isn't new, either. As far back as 2009, "a barrage of malicious and damaging cyberattacks targeting defense-related information" was believed to have originated from China, Rep. Randy Forbes, the Virginia Republican who founded and chairs the Congressional China Caucus, said in 2010 [see Hearing Sought on Chinese Cyberattacks]. He added that the DoD experienced some 44,000 cyber-warfare attacks from China in just the first six months of 2009, resulting in expenditures topping $100 million to repair damage from the attacks.
Though the fact that those linked to the Chinese government might have broken into an unclassified network at the White House office may not be news, it's still disturbing. One can only wonder how much damage these attacks are doing to our national security.