White House Applauds Google in China Flap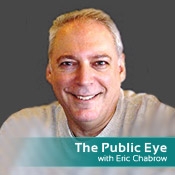 The Obama White House characterizes as troubling the cyber assaults that Google attributes to China, and the government is looking into it. In response to an inquiry made to the White House, spokesman Nick Shapiro responded by e-mail:
"We have read Google's statement and are strongly opposed to the practices it describes, particularly the illicit targeting of private e-mail accounts for political reasons. We applaud Google's decision to discontinue censorship of search results on google.cn."
On its corporate website, David Drummond, Google senior vice president and chief legal officer, wrote that Google detected in mid-December a highly sophisticated and targeted attack on its corporate infrastructure originating from China that resulted in the theft of intellectual property. However, he wrote in a blog:
"It soon became clear that what at first appeared to be solely a security incident - albeit a significant one - was something quite different.
Google contends the attacks targeted Chinese human rights activists, and its investigation revealed that dozens of American, Chinese and European users who advocate human rights in China have had their Gmail e-mail accounts routinely accessed by third parties, not through a security breach at Google, but most likely through phishing scams or malware placed on their computers, Drummond said.
These attacks - coupled with China's censorship of its Chinese website, Google.cn - has Google rethinking how it conducts business and whether it should continue conducting business in China. Drummond wrote:
"We have decided we are no longer willing to continue censoring our results on Google.cn, and so over the next few weeks we will be discussing with the Chinese government the basis on which we could operate an unfiltered search engine within the law, if at all. We recognize that this may well mean having to shut down Google.cn, and potentially our offices in China. ... We are committed to working responsibly to resolve the very difficult issues raised."
China hasn't directly responded to Google's actions, but several government officials have said any business operating in China must follow its laws. And an American professor teaching at a Chinese university believes Google's move will likely end its business operations in China. Patrick Chovanec, an associate professor at Tsinghua University's School of Economics and Management in Beijing, blogged:
"Although its statement is couched in diplomatic and open-ended language, make no mistake: Google has crossed the Rubicon. In the U.S., a statement like this might be just a tough-talk negotiating tactic, to see if the other side will blink. But in China, nobody issues an ultimatum - especially not to the government - unless they are fully expecting a final and irreconcilable break.
"As long as you have some hope of a favorable outcome, you bite your tongue. That's precisely why Facebook, YouTube and Twitter have uttered not a word of complaint, even as a six-month ban on accessing those sites has left their Chinese market share in ruins. Google's decision to publicly throw down the gauntlet - a move sure to be seen by the Chinese government as a virtual declaration of war - is a sign the company has already written off China and is ready to pack its bags.
No doubt, the Google-China row isn't going to help improve our government's already tense relationship with China. But as White House spokesman Shapiro said, President Obama made Internet freedom a central human rights issue of his trip to China. Noting Obama held the first ever online town hall in China, Shapiro wrote:
"As he said there, the U.S. believes that freedom of expression - including free and open internet use - as a universal right that should be available to all people, whether they are in the United States, China, or any other nation."
***
Also see, Google-China Row Spurs on Cyber Bill