When Firsts Aren't Really Firsts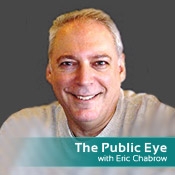 But don't tell that to Norman Lorentz, a strategic adviser at the nonpartisan and not-for-profit Partnership for Public Service. Lorentz can lay claim to being the federal government's first CTO seven years ago. "That's an account of history I guess they want to forget that," Lorentz said, with a slight chuckle in his voice. "I've moved past that."
An online bio of Lorentz sheds light on how history truly unfolded: "In 2002, Norm was appointed by the president of the United States to become the first chief technology officer for the U.S. federal government at the Office of Management and Budget. As CTO, Norm oversaw efforts to establish the Federal Enterprise Architecture and is considered a visionary and thought-leader within the IT industry, having helped to bring the importance of enterprise architecture in investment planning and government IT to the forefront."
That's an account of history I guess they want to forget that.
Mark Forman, Lorentz's boss as OMB, reminded me Monday of his deputy's unprecedented assignment. Still, as Forman points out, Chopra's new job and the one held by Lorentz will be markedly different. "Norm was in charge of overseeing the federal enterprise and really how technology got leveraged into the operations, into the business architecture of the federal government," Forman says. "By moving that position over to OSTP the Office of Science and Technology Policy you're really focusing on broader issues. OSTP is a policy organization as opposed to an official engagement in the management operations in government."
Forman was the first (yes, another first) administrator for e-government and IT, a post now held by the nation's first chief information officer, Vivek Kundra. People in and out of government often referred to Forman and his successor Karen Evans as the government's "de facto CIO," but it wasn't until Obama, using his presidential powers, officially knighted Kundra with the CIO title.
The idea of officially designating the e-administrator the federal CIO isn't new; it was considered early in this decade, but was abandoned when Congress codified the post in the E-Government Act of 2002, Forman recalls, adding: "It was quite up in the air about whether the CIO would be a surviving title or not."