What's the True IT Jobless Rate?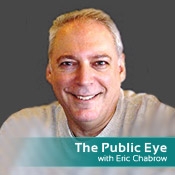 So, why did we report a much lower rate for the second quarter? Simply, each quarter's figures can't be trusted to be statistically reliable.
Even the BLS isn't comfortable with reporting an IT unemployment rate - or, for that matter, the unemployment rate for any of the occupation titles it tracks. In fact, BLS doesn't bother to post quarterly occupational data on its website; the information is available only on request. Over the years, BLS and other economists and statisticians have told me that the sample size for each occupation - or even occupational groups such as computer professionals - is too small to be statistically trustworthy.
Still, both group of numbers - annualized or not - tell a depressing story: IT unemployment is on the rise.
About a decade ago, I began tracking IT employment trends. With help from economists and statisticians, including a few from the BLS, I refined the way to analyze the occupation numbers to make them more reliable. To enhance reliability, I aggregate a year's worth of data for each quarterly report that in effect quadruple the survey size.
So, to calculate the IT unemployment rate we reported, 4.1 percent, we aggregated the number of employed and unemployed workers from the eight IT job categories for the past four quarters, and divided by four to get an annualized rate. This process, in effect, smoothes out some quarter-to-quarter fluctuations in the data that may occur because of the small sample size.
Quarterly IT jobless numbers not annualized:
2Q08: 2.2%, 95,000 (unemployed IT pros)
3Q08: 2.3%, 94,000
4Q08: 3.4%, 132,000
1Q09: 5.2%, 207,000
2Q09: 5.5%, 221,000
Quarterly IT jobless numbers annualized:
2Q08 2.3%, 94,000 (unemployed IT pros)
3Q08 2.3%, 97,000
4Q08 2.6%, 107,000
1Q09 3.2%, 132,000
2Q09 4.1%, 164,000
Of the 400-plus occupation titles BLS tracks, the eight involving information technology include computer and information systems managers, computer scientists and systems analysts, computer programmers, computer software engineers, computer support specialists, database administrators, network and computer systems administrators and network systems and data communications analysts.
Based on last quarter's numbers, those eight IT occupations represent about 2.7 percent of total employment. The government surveys some 400,000 households each month, meaning that fewer than 11,000 households have at least one IT worker residing in them. And, the occupation title that includes a large number of IT security professionals - network and computer systems administrators - represents 0.17 percent of the employed workforce or 240,000 workers. Look at it another way, only 680 of the households surveyed have a network/computer systems administrator live there. That just too small of a sample size, economist say, to be statistically viable.
Still, both group of numbers - annualized or not -- tell a depressing story: IT unemployment is on the rise.