Endpoint Security , Fraud Management & Cybercrime , Governance & Risk Management
Welcome to RSA Conference '2021-and-Only'
We Aren't 'Live,' But Have Mobilized to Share Top Insights From Industry's Leaders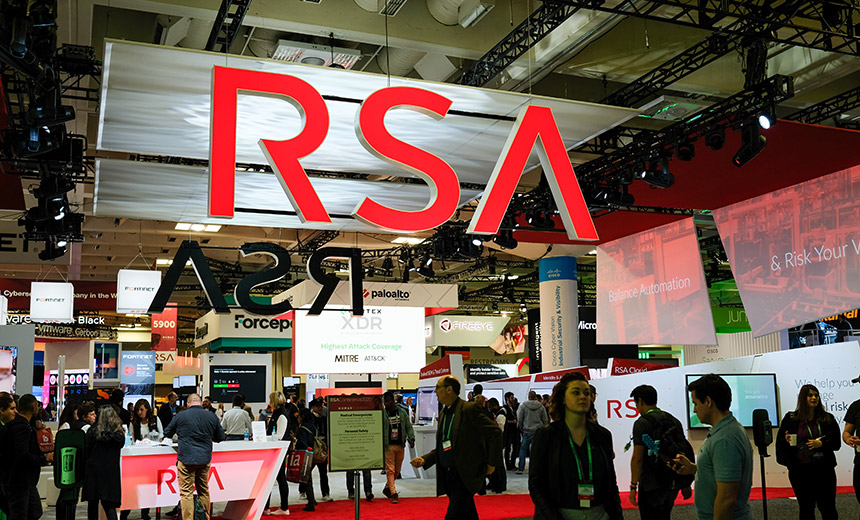 Where to begin? Rohit Ghai, the CEO of RSA, discusses the new RSA Group and how it's responded to the coronavirus pandemic, while ex-CEO Art Coviello shares insight on the trends and technologies driving innovation. The FBI's Elvis Chan details lessons learned from what he calls "the most secure election of my career," and Marene Allison, CISO of Johnson & Johnson, talks about what it's like when seemingly every cyber adversary is painting a target on your back.
See Also: Live Webinar | Generative AI: Myths, Realities and Practical Use Cases
Welcome to my inner monologue: In recent weeks, I have been constantly reviewing the massive list of video interviews that Information Security Media Group has been conducting with the biggest names in cybersecurity, ahead of the year's biggest cybersecurity event.
I refer to this as "RSA Conference 2021-and-only," trusting that, as Judy Garland promised us during World War II: "Somedays soon we all will be together"
Now, finally, they're set to debut as part of ISMG's coverage of RSA Conference 2021. The event starts today, May 17, and my team and I have worked hard to amass a stellar list of guests to share their insights from inside ISMG's virtual studio.
Everything is different this year, of course, and by different I don't always mean better. There is no alternative to being in San Francisco, at the remodeled Moscone Center, among 40,000 of your best friends in the cybersecurity sector. RSA Conference is the Mardi Gras of our industry, and the pandemic has forced us to sacrifice the opportunity to wear and share beads. No lining up for the keynotes, no laps around the exhibit hall, no after-hours parties with the who's who of our industry.
Let's Get Virtual
Instead, the Moscone is being used for vaccine distribution, and we're all doing RSA Conference virtually. Cue keynotes, exhibits and cocktails - all from the comfort of your home office, and you're free to walk laps around your living room.
It might not seem ideal, but it's the only healthy alternative, and also temporary.
Indeed, I refer to this as "RSA Conference 2021-and-only," trusting that, as Judy Garland promised us during World War II: "Somedays soon we all will be together." Until then, we'll just have to keep muddling through, somehow.
Nonstop Interviews and Insights
But my team at ISMG has done much more than simply "muddling through."
First of all, we have a presence in the RSA Conference Virtual Expo Hall that opens today. Next, we have four days of streaming content, 8:00 a.m. to 5:30 p.m. Pacific Time, within the Virtual Broadcast Alley. Visit us there for nonstop interviews - one-on-one conversations, panel discussions, technology briefings - with the who's who of our global industry, including CEOs, CISOs, analysts, activists and more.
This represents the biggest group of interviews ISMG has ever assembled under one tent, produced by the largest global team we have ever assigned to cover RSA Conference.
OK, let me qualify that last statement. I've got a long history with RSA Conference, extending back to the second Bush Administration. I started out covering the event with a mini digital recorder, zipping around the Expo Hall to record audio interviews with industry leaders. Later, I graduated to a makeshift "video studio" in the back of a press room, where we used folding chairs and a roll-up backdrop. Fast-forward to last year, and years of iterative improvements, and we hit RSA wielding two full studios with multiple cameras, computer graphics, expert production - and even theme music.
Keynote Speakers, Influential CISOs and More
And this year we've topped it. By virtue of being virtual, we've been able to bring our entire global team to bear on creating content for RSA Conference, and as a result we have amassed the largest, most diverse set of video interviews we've ever created. Keynote speakers, influential CISOs, leading vendors, the industry's top researchers - we've corralled them all to share insight into where we are today, as well as where threats, trends and emerging technologies are taking us. From supply chain security to secure access service edge (aka SASE), destructive ransomware to digital transformation, zero days to zero trust - we've got it covered.
But don't just take my word for it; check it out. The doors open at 8 a.m. Pacific Time on Monday, and we will be there to greet you.
Think RSA CDO Zulfikar Ramzan and me talking about digital risk. John Pescatore of SANS Institute discussing the emerging role of cyber insurance. Dawn Cappelli of Rockwell Automation on the convergence of IT and operational technology. And much, much more.
So engage, enjoy - and we hope to see you live and in person "somedays soon."